Wojciech Szczesny 'excited' by Arsenal's tough run of February fixtures
Arsenal will approach their daunting run of February fixtures without fear, according to Wojciech Szczesny.
Last Updated: 03/02/14 4:09pm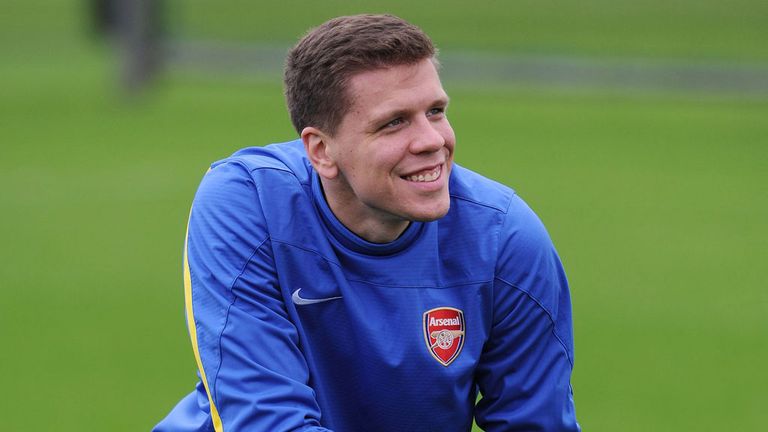 Victory over Crystal Palace on Sunday sent Arsene Wenger's side back to the top and extended an unbeaten streak to 10 matches as they pursue trophies on three fronts.
Results this month are likely to have a huge impact on Arsenal's season given they play Bayern Munich in the UEFA Champions League, Liverpool in the FA Cup and both the Reds and Manchester United in the Premier League.
And Szczesny said: "I love it. I think every player looks forward to big games against big opponents and world-class players so it is very exciting.
"It is a difficult run we have got, but we look at it as a chance to create an even bigger gap between us and the teams behind us so hopefully we can show people what we are made of."
Arsenal have conceded just one goal in their last 11 home games, and their goalkeeper believes a settled defence is the key to a record which is underpinning their title challenge.
He said: "Our defensive record, especially at home has been fantastic and we know that if we keep clean sheets we have got every chance of winning the game.
"Over the last couple of seasons we have had less luck with injuries. I never played with the same back four for more than two or three games whereas now we play with the same back four, sometimes we rotate the full-backs but in general we stay with the same defence.
"We read each other and it is a very good understanding that we have."