Premier League: Laurent Koscielny looking to help Arsenal to title glory
Laurent Koscielny is dreaming of netting another last-day goal and landing Arsenal the Premier League title.
Last Updated: 08/02/14 3:26pm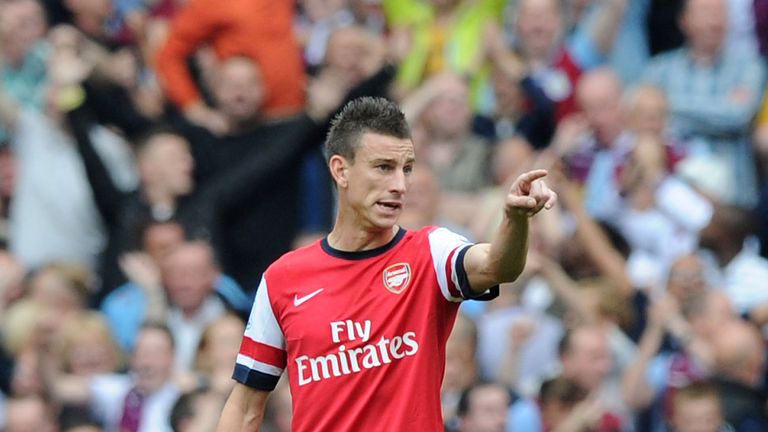 The French defender has a habit of netting in crucial late contests, having helped the Gunners into the UEFA Champions League in each of the last two seasons.
He is yet to find the target in the 2013/14 campaign, but is saving himself for when it matters most.
If Arsene Wenger's side can keep themselves in contention for the top flight crown heading into the final few weeks, Koscielny hopes he will then be ready to step up at Norwich City on 11th May and deliver long-awaited silverware.
He said in The Sun: "I took the bet that I'll score the goal to make us champions because, for the last two seasons, I've got the goals that got us into the Champions League.
"Both at West Brom in 2012 and last year at Newcastle, my goals clinched our place in the top four so, hopefully, I can score an even more important one this year in our last game at Norwich.
"But I have to admit I don't have a secret formula."
For now, Koscielny's top priority is to keep opponents out, with the Gunners working hard as a collective to secure as many clean sheets as possible.
He told Arsenal Player after Sunday's 2-0 victory over Crystal Palace: "The team needs all the players on the pitch to do their defensive job.
"It's very important because if you want to win, it's easier when you concede no goals.
"I think the defenders hate to concede a goal so we work hard to keep clean sheets. We need to continue to work hard like this for the other games."