Arsenew Wenger says he thinks Bacary Sagna would be wrong to leave Arsenal
Arsenal boss Arsene Wenger says he hopes defender Bacary Sagna will sign a new contract.
Last Updated: 08/02/14 7:26am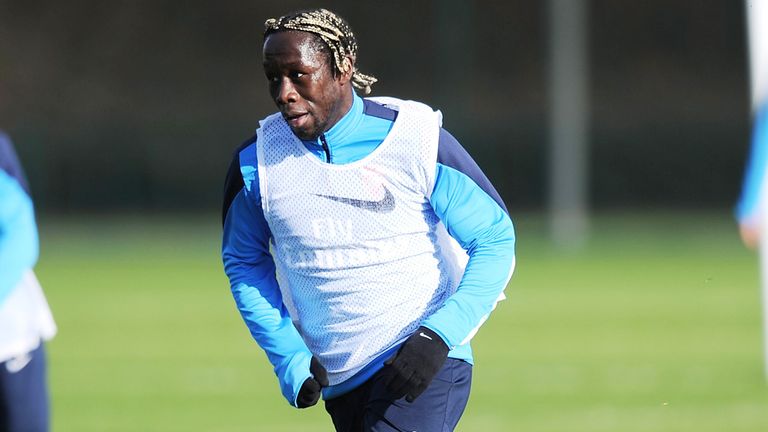 The French full-back, who turns 31 next week, is not signed up to the Gunners beyond the end of this season.
And, although Wenger is keen to keep him, Sagna has been linked with Paris St German, Monaco and Galatasaray.
Asked if he thought Sagan would agree a new Arsenal deal, Wenger said: "When I say I expect (Sagna to stay), it is more that I want it.
"I hope that, in the end, I am right. We are not close at the moment.
"Because he is a defender, we are ready to give him more than one year.
"It is an important contract for him. He is 31 years old (this month) and I can understand. He wants to keep his options open.
"I am not all right with that because I would like him to sign just now, but I have to accept it. It is his freedom, the decision belongs to him."
Having signed from Auxerre in 2007, Sagna has been a very reliable performer for Arsenal and has made over 250 appearances, despite a pair of leg fractures.
"I believe that his future is here and any other decision would be wrong," said Wenger.
"He is fantastic, not only a great player, but a fantastic attitude.
"You know when you start the game that Bacary Sagna will give you 100 per cent commitment, no matter where you play or against whom you play. That is a fantastic guarantee."