Arsenal boss Arsene Wenger calls for response to Liverpool hammering
Arsenal boss Arsene Wenger has called on his side to show the right response to their 5-1 defeat to Liverpool.
Last Updated: 12/02/14 6:52pm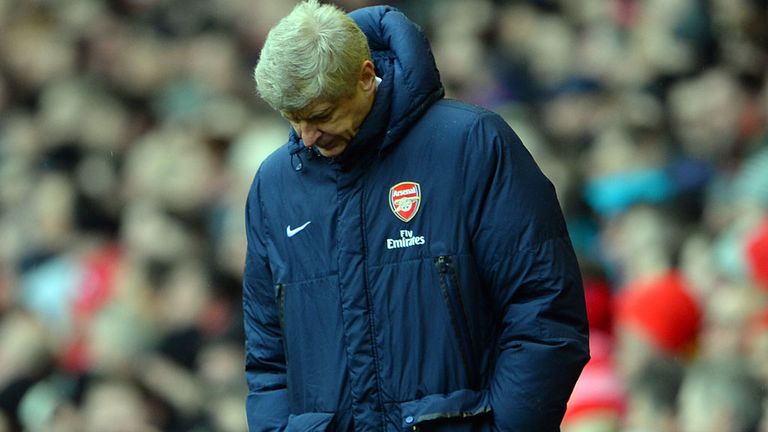 The Gunners found themselves 4-0 down within the opening 20 minutes as Liverpool's attacking display blew away Wenger's side and raised serious questions about their Premier League title ambitions.
Wenger was at a loss to explain his side's below-par showing and has demanded they respond by putting in a big improvement against Manchester United on Wednesday.
"What is important is that we respond to that result, especially respond with a different performance because our performance overall was poor," said Wenger.
"On the concentration level, on pace, on defensive stability, it was very poor and we always looked vulnerable.
"If you concede two early goals from set-pieces then you are in a position where you always have to come out.
"I just think the whole team have failed to turn up with the right performance. We know that you need to be better focused at this kind of level.
"Overall our performance was just not good enough and I include myself in that performance.
"For me it is maybe better I don't talk too much, go home and respond better on Wednesday night.
"Congratulations to Liverpool. They were the best team today and we were very poor - only our fans were good for 90 minutes."
Arsenal keeper Wojciech Szczesny labelled Arsenal's display as "embarrassing" and apologised for the result.
"That was embarrassing," wrote Szczesny - who previously conceded six at Manchester City in December - on his official Facebook page, with the message also containing an expletive.
"Apologies to anyone who sat through 90mins of that game."