Arsene Wenger: Arsenal still in strong position after Man Utd draw
Arsene Wenger was pleased with how Arsenal responded to their Anfield trashing but frustrated at the draw with Man Utd.
Last Updated: 13/02/14 12:19pm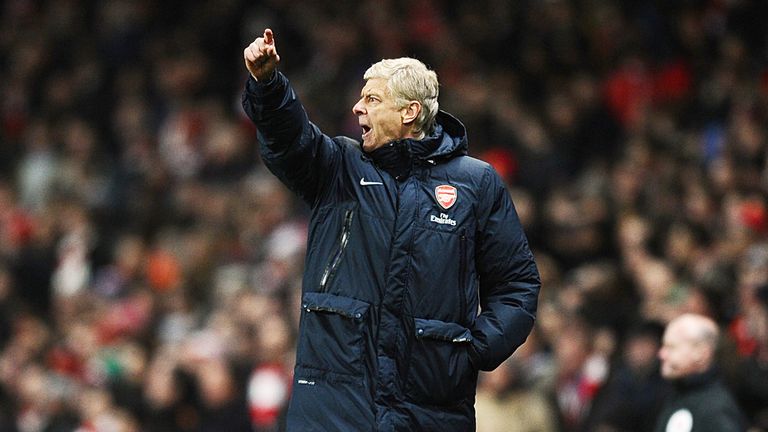 Chances were at a premium between the two sides in a match which failed to live up to its hype. The result leaves Chelsea top of the table by a point.
United could well have left north London with victory but for a brilliant save from Wojciech Szczesny who pushed a header from Robin van Persie onto the crossbar but Wenger was satisfied with a point.
The Arsenal manager said: "It was important not to lose, but it was also important to win. I felt we were nervous.
"Our team was highly focused not to concede, and that maybe restricted our game going forward a little bit because we were certainly hit by the five goals we conceded on Saturday, and you could feel that here."
Arsenal now host Liverpool in the FA Cup fifth round on Sunday and then tackle Bayern Munich in the last 16 of the Champions League.
Wenger said: "(It was) first (about) not losing tonight, then (we can) come back to our normal level offensively.
"We have come out of two difficult games and are still in a strong position, that is the only positive."
Man of the match Szczesny praised Arsenal's mental strength as they put their hammering at Anfield behind them.
"We've recovered from conceding five goals, that needed mental strength. But it's time to push on now," Szczesny said.
"We tried our best, defended well for 90 minutes, but today we didn't take our chances.
"The clean sheet is a positive but we're disappointed that we didn't win the game."
The result leaves Arsenal tucked in behind leaders Chelsea and two clear of Manchester City, whose match at home to Sunderland was a victim of Wednesday's stormy weather.
"It's going to be tight," Szczesny said of the title run-in.
"A lot of teams are close at the top. But we're confident. We've dropped points in two games now but we'll be confident going into the next 12-13 games of the season."