Premier League: Arsene Wenger defends Arsenal rest period after two-day break
Arsene Wenger says he does not understand criticism of his decision to give Arsenal's players two days off this week.
Last Updated: 27/02/14 10:43pm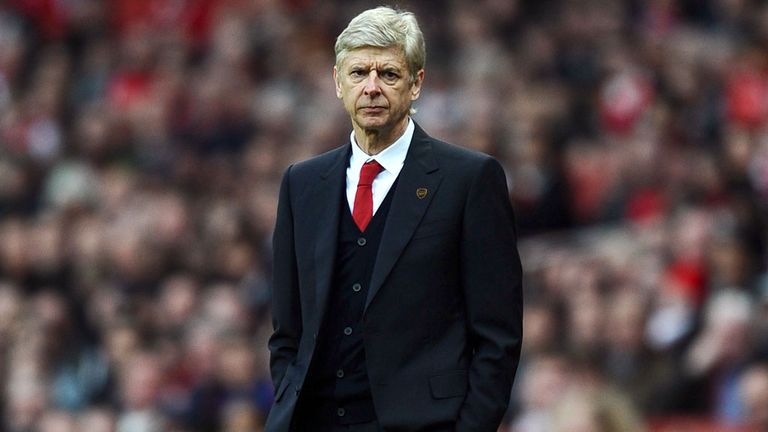 Several of Arsenal's squad left the country after the manager spared them training in the wake of last weekend's victory over Sunderland.
And as he addressed the media ahead of Saturday's trip to Stoke, Wenger called the scrutiny of his decision "unbelievable".
"I don't see why that's suddenly a problem," he said. "We have played without a break since December, we don't have to justify that, it's unbelievable.
"We are in a society where everyone wants to control everything. I don't understand this at all. We came out of a heavy schedule. We had two days off, that's all.
"Sometimes it's not only physical, it's mental, you're under pressure all the time, there's nothing unusual there."
Mesut Ozil missed the Sunderland game following his penalty miss against Bayern Munich but will return to this weekend's squad along with club captain Thomas Vermaelen.
The Belgian is fit after almost two months out with a knee injury, and may be asked to fill in at left-back if Nacho Monreal and Kieran Gibbs are both ruled out.
Wenger said: "Ozil had a difficult game because he missed that penalty, and it was on his mind. Sometimes when you're under this kind of pressure it's good to refresh.
"My opportunity is just to put the best team out who can win the game, it's not about individuals, it's about the team.
"If needed Thomas can play at left-back. It's not his preferred position. He's been out for a long time but I still have 48 hours to make that decision."
Wenger was also asked about Joel Campbell, the Arsenal striker who is yet to play for the club but scored for Olympiakos in this week's Champions League victory over Manchester United.
Campbell is on loan at the Greek club, having previously had spells with Lorient and Real Betis, but he remains very much a part of Wenger's long-term plans.
He said: "He was good against Manchester United, convincing in going forward, he looks like he has adapted better to the physical side of the European game.
"We knew always that he had the talent to create something special. He did rely a bit too much on that, but he has now been out at three different clubs, at Lorient, Real Betis and now Olympiakos.
"I will decide his future later, but why not? We bought him to bring him here."