Arsene Wenger reckons a hectic fixture schedule in March will define Arsenal's season
Arsenal manager Arsene Wenger believes a hectic fixture schedule in March will define his team's season.
Last Updated: 01/03/14 2:21pm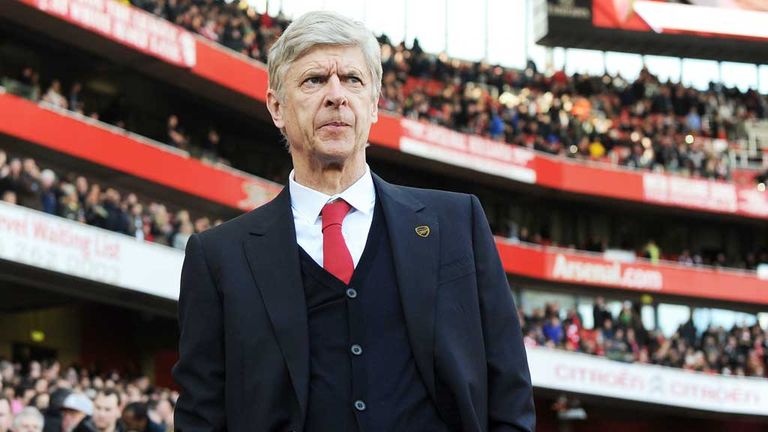 The month throws up Premier League trips to London rivals Tottenham and Chelsea between fixtures against Stoke and Manchester City, with a Champions League visit to Bayern Munich and a clash with Everton in the FA Cup.
Wenger believes Arsenal must produce a show of strength in six pivotal games, which start with Saturday's encounter against Stoke at the Britannia Stadium.
And the Gunners boss vowed to field his strongest-possible line-up for all six clashes, refusing to single out a top priority between the league, Champions League and FA Cup.
"March is the month: we play Spurs, City, Chelsea, Bayern, Everton in the cup," said Wenger.
"We have a great opportunity to show that we are strong, which is what I think. At the end of March we will know much more. The aim is to win the next game."
Wenger is well aware his side can ill afford any slip-ups in testing trips to places like Stoke, albeit clashes they are expected to win.
And he is adamant the Premier League's relentless pace allows no respite for his squad.
"In every single game you just have to focus on getting the best team out," Wenger added. "It's the toughness, the intensity maybe. You cannot rest any player.
"I honestly feel it is the most difficult league, but I am sure maybe you can say I am not too objective."