Germany players rally behind Arsenal star Mesut Ozil
Several Germany players have leapt to the defence of under-fire Arsenal playmaker Mesut Ozil.
Last Updated: 04/03/14 3:36pm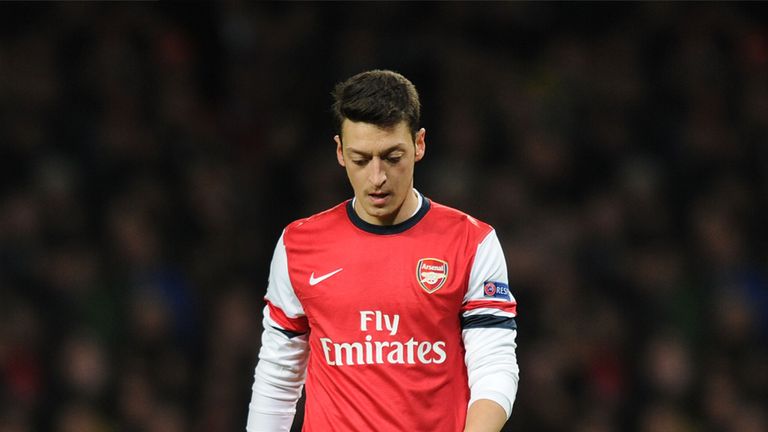 The 25-year-old has been the subject of criticism having lost possession in key areas during the 5-1 drubbing at Liverpool on February 8 and missing a penalty during the 2-0 Champions League defeat to Bayern Munich two weeks ago.
But, as some continue to claim the former Real Madrid star is suffering from fatigue, his international team-mates are retaining confidence in his ability to turn his season around.
Bayern captain Philipp Lahm said: "It's normal that there are ups and downs in your career.
"Mesut is an extraordinary player and for Real Madrid, and in the beginning at Arsenal, he was excellent, so we don't need to worry about Mesut. He'll find his top form again and I can't see any problems."
Lukas Podolski - a team-mate at both club and country - added: "I think Mesut is a fantastic player. He's going to give a lot of joy to Arsenal and to Germany.
"He's still young and a good friend of mine. He's played many great games and he will play many more. I think some of the criticism was a bit exaggerated and unfair at times."
Germany host Chile in a friendly match at Berlin's Olympic Stadium on Wednesday evening.