Premier League: Nicklas Bendtner wants to have Arsenal impact
Nicklas Bendtner hopes there is still time to make an impression at Arsenal before his departure this summer.
Last Updated: 06/03/14 1:04pm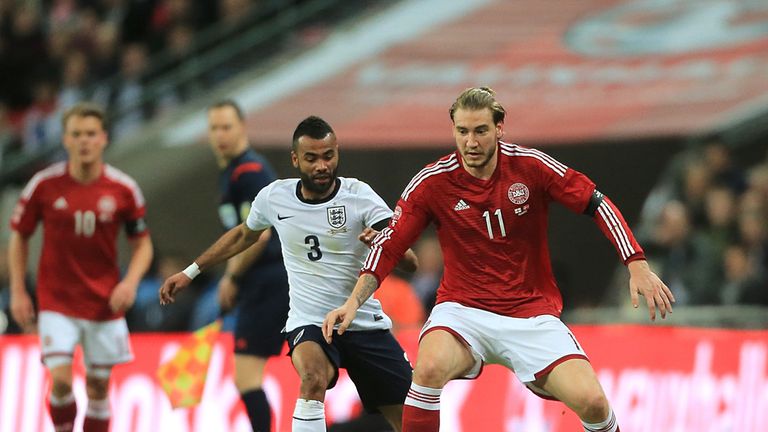 Bendtner, who was linked with moves to Eintracht Frankfurt and Crystal Palace last year, has been restricted by an ankle injury he suffered on New Year's Day.
But the Dane played an hour against England at Wembley on Wednesday night and he said: "I am trying to keep myself as fit and sharp as possible.
"It is difficult when you only train, but I hope to play more, obviously.
"You can train as much as you like, but there is a big difference between training a lot and playing games on a regular basis.
"I could feel within myself that I have not played in a long time, but I am looking to make the change.
"Kasper Schmeichel had a fantastic game and in the end they got the goal.
"It could have been a different game if we had scored our chance in the first half."