Arsene Wenger hopes FA Cup win can inspire Arsenal ahead of Bayern Munich clash
Arsene Wenger feels Arsenal can take inspiration from their win over Everton into next week's clash with Bayern Munich.
Last Updated: 12/03/14 9:50am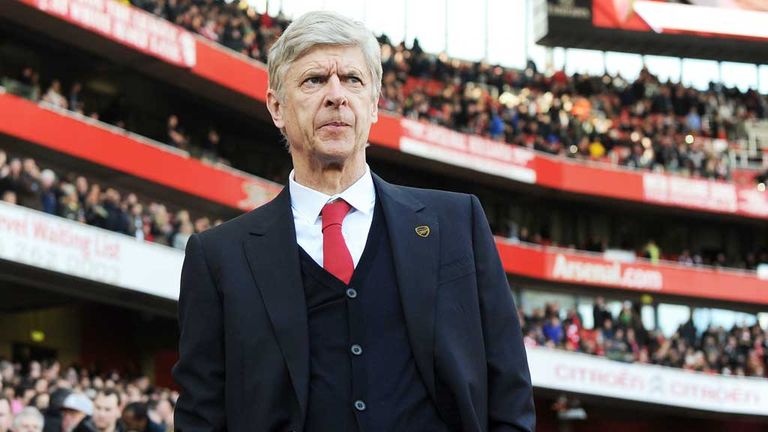 The Gunners booked their place in the semi-finals of the FA Cup as goals from Mesut Ozil, Mikel Arteta (penalty) and a late brace from Olivier Giroud ended the hopes of Everton.
Arsenal make the trip to Germany next week facing an uphill battle to progress in the Champions League after losing 2-0 in the first leg, but Wenger believes they can take great heart from their latest performance.
"It was important for us to win, to put us in a good mind on the psychological front," said Wenger. "We can be inspired by our focus on the day, by our desire and go to Bayern with the same spirit.
"The statistics go against us when we go to Bayern, but let's make sure that the performance goes for us. Then we have a chance."
Wenger felt his side deserved their victory over Everton, feeling they controlled the game.
"We had a quality performance from the first to the last minute against a good side," added Wenger. "The first half was all us and we were unlucky to be 1-1 at half time.
"The second half, Everton started well and had a good moment in the game where they had the chance with (Ross) Barkley. We scored the second goal and then controlled the game well. We always looked like we could score more."
Wenger was also delighted to see Ozil back on the scoresheet after netting his first goal in three months and he believes the German looks refreshed after being given a breather in recent weeks.
"Of course it's important for him he took his chance because sometimes you want him to take the chance because he always looks for the good pass," continued Wenger.
"I hope that will encourage him. What I liked with him is that physically he looked regenerated, having more power in his runs.
"As well I liked that he did a lot of dirty work for a player like him, that means he tracked back in the first half - especially on the counter attack he came back with long runs.
"When he behaves like that of course you have a better chance to win the game."