Arsenal midfielder Mathieu Flamini's eyes are firmly on silverware this season
Mathieu Flamini admits that a lack of character has been an issue with Arsenal as they look to end their trophy drought.
Last Updated: 10/03/14 4:05pm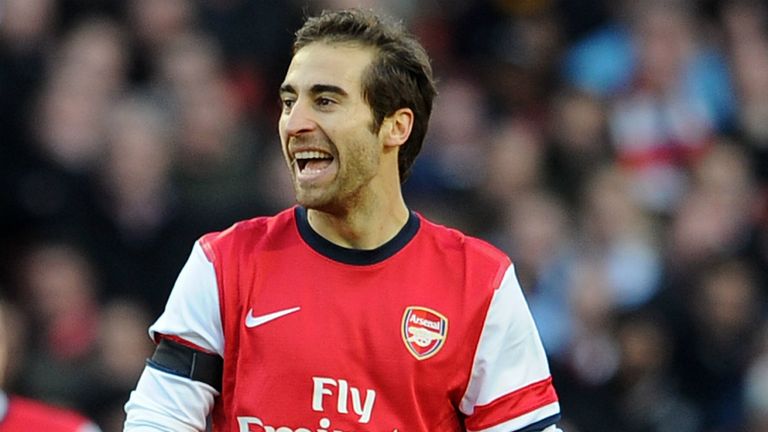 The Gunners have not lifted any silverware since the FA Cup in 2005, but they are firm favourites to win that competition this year.
Flamini knows that winning a trophy is important, but he admits they have been lacking something in recent years.
"What I would say is maybe character. That is important, especially in the English league. I'm someone who gives a lot on the pitch, fight for every ball. I'm a fighter, so I do that naturally," he told the Evening Standard.
"Everyone is giving more - I really have that sensation. Everyone is committed to each other and that's important.
"We really want a trophy. Everyone was very focused on the [quarter-final] game against Everton because we all know - you win, you're through.
"You lose, you're out, so it's very simple. I can assure you I will do everything I can to make a difference."
Flamini left Arsenal for AC Milan in 2008, and since then the likes of Robin van Persie, Cesc Fabregas and Samir Nasri have been sold, and he admits it is an issue.
"Why do top players leave? It's a good question," he said.
"That might be a question to ask the coach or the management but I agree with you, when you are a top club you want to keep your top players."