Alan Smith picks Arsene Wenger's best Arsenal XI
Some of the finest footballers to grace the Premier League have played under Arsene Wenger at Arsenal. We asked Sky Sports' Alan Smith - who enjoyed many years of success at Highbury - to select the best XI to play for the Frenchman during his 1,000 games in charge of the Gunners.
Last Updated: 21/03/14 11:33am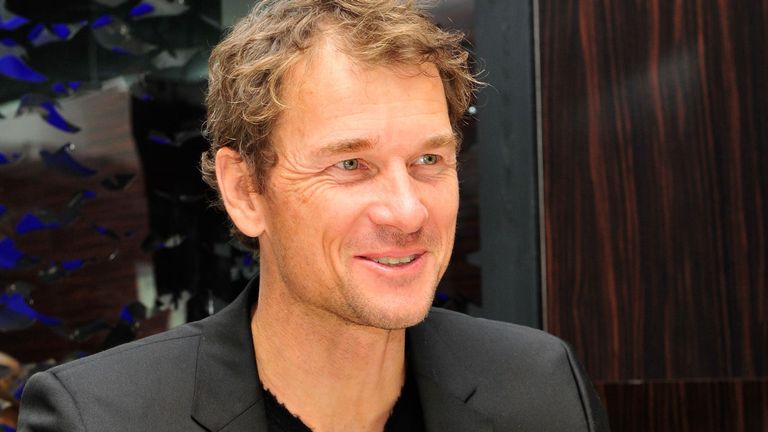 Arsene Wenger takes charge of Arsenal for the 1,000th time in the Barclays Premier League match against Chelsea on Saturday.
"Arsene Who?" was the infamous headline which greeted the appointment of a then unheralded French coach at Highbury during the Autumn of 1996. 1,000 games later and it is hard to imagine just where Arsenal would be now if the club had not continued to have trust in Wenger.
His teams may not have delivered a trophy since the 2005 FA Cup, but his legacy is already secure having guided Arsenal to three Premier League titles - including the famous Invincibles campaign of 2003/2004 - along with the FA Cup four times.
During that time the Frenchman has worked with some stellar names. We asked former Arsenal striker Alan Smith to select the best XI to have played under Wenger. However, we made his task a little trickier by excluding those who made their Arsenal debuts BEFORE Wenger took charge at the club - so no places for the likes of Dennis Bergkamp, Ian Wright and David Seaman in this particular line-up.
Jens Lehmann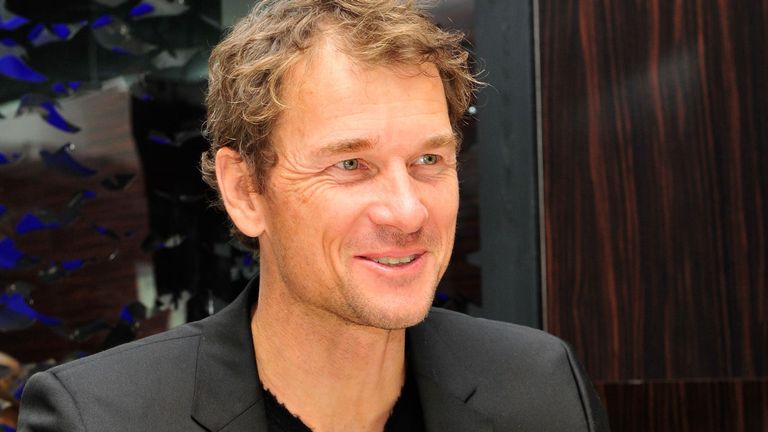 Jens Lehmann was the goalkeeper in the Invincibles season and was a perfectionist. He had one or two moments where he had a rush of blood, but he was a very good international goalkeeper. He was at a good age during his time at Arsenal and didn't tend to make many mistakes. I thought he was an excellent goalkeeper.
Bacary Sagna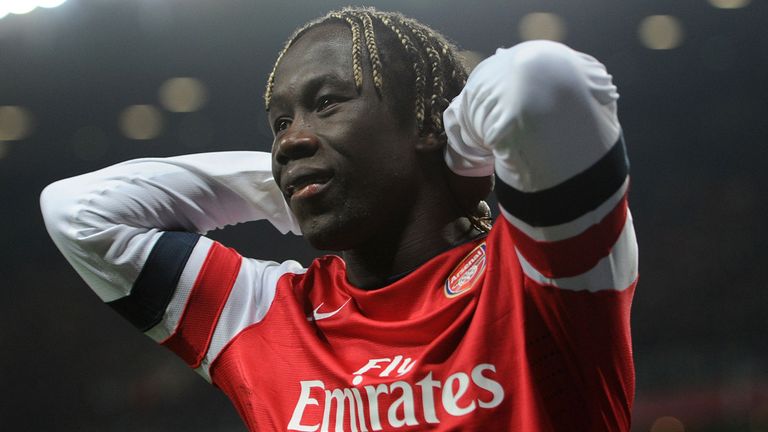 For the right-back position it would be a toss-up between Bacary Sagna and Lauren and there's not much to choose between them. I will go for Sagna because I think he's done well over a prolonged period. He's a very good athlete, a good competitor and he'll always stand up to the fight when the going gets tough.
Ashley Cole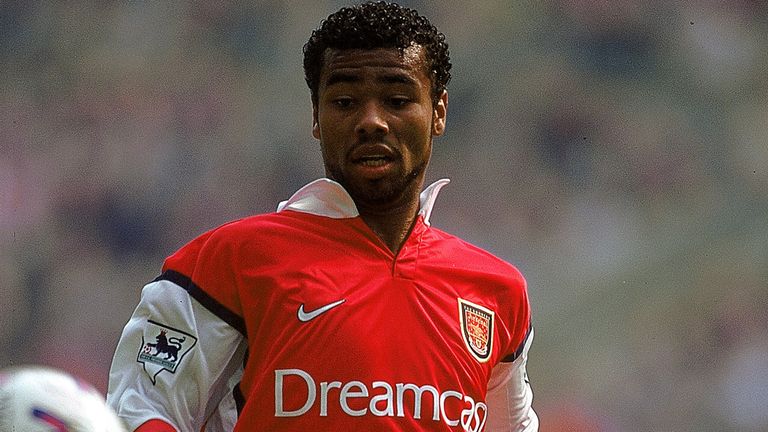 I think Ashley Cole would win out of the contenders for the other full-back slot. He's turned into one of the best left-backs in the world, if not the best when he was in his prime for a number of years. He's shown it for England and later for Chelsea – and it's just a pity that Arsenal couldn't hold on to him for a little while longer.
Sol Campbell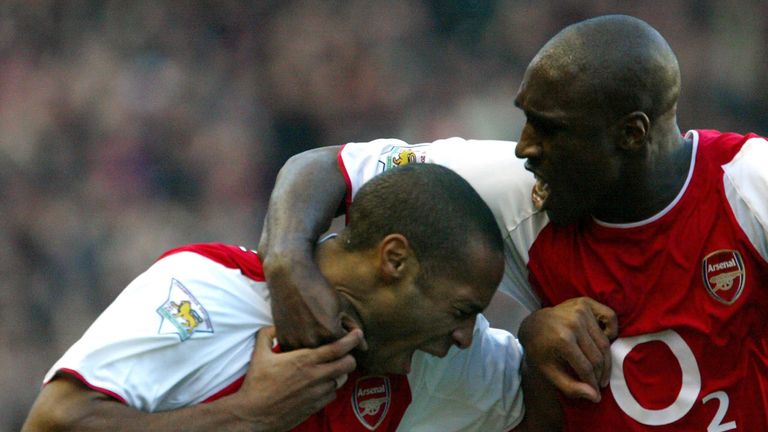 Choosing the centre-halves is quite tricky. The boys who are in the team now are doing very well, but I think Sol Campbell should get in my team. He was a monster – a beast – and was full of pace and power when he was in his prime and integral to the success the Gunners enjoyed while he was at the club.
Laurent Koscielny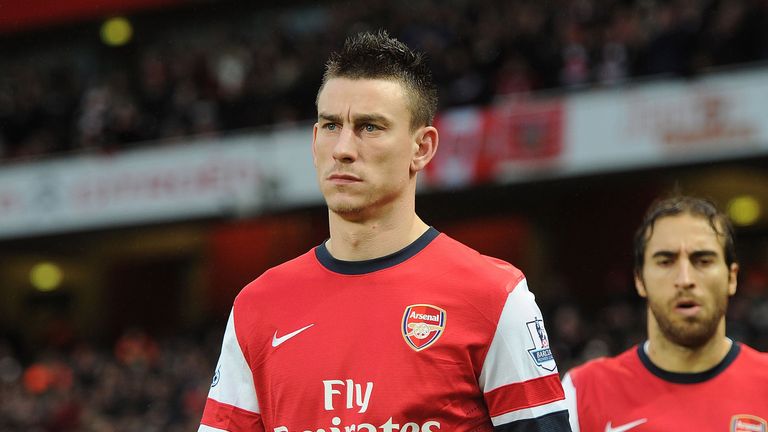 Next to Campbell I will go for Laurent Koscielny because of his mobility and I think he would make a good partner for him. The central defence is one of the main areas where I suspect a lot of the Arsenal fans might disagree with my choices. I think Per Mertesacker would be in contention with the way he's playing at the moment but I think Koscielny and Campbell would dovetail well.
Patrick Vieira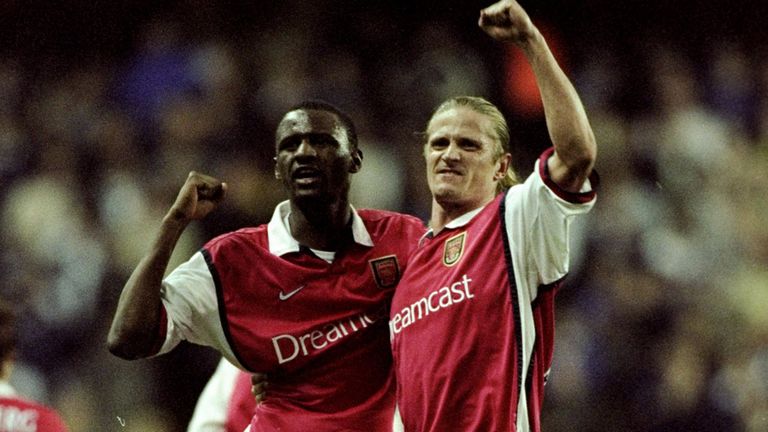 Patrick Vieira has simply got to be in there and would be the captain of this team. He was such a leader and such a dominant personality in the Arsenal dressing room. He could carry the ball forward and was unstoppable when he got in his stride - simply a fearsome midfielder and an absolute must in my side.
Cesc Fabregas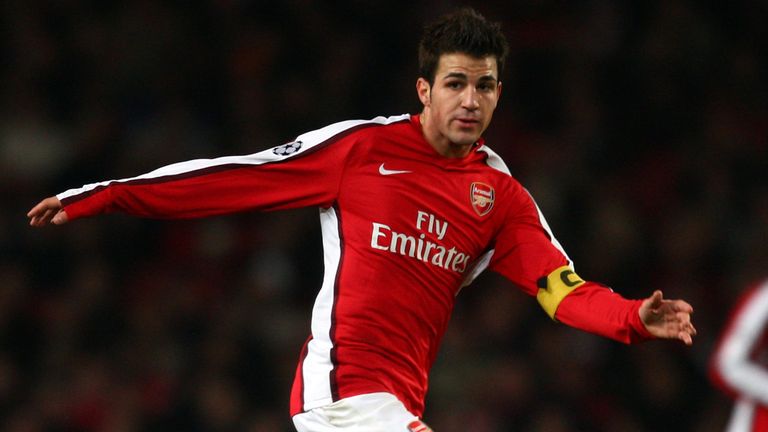 It's hard to choose the midfielders because people like Jack Wilshere and Aaron Ramsey are great young players, but have not done it for a sustained period yet. I've decided to put Cesc Fabregas in the central position because he is a brilliant footballer. We were lucky to see him emerge and he was brilliant at seeing and releasing the pass. He could also score a goal.
Robert Pires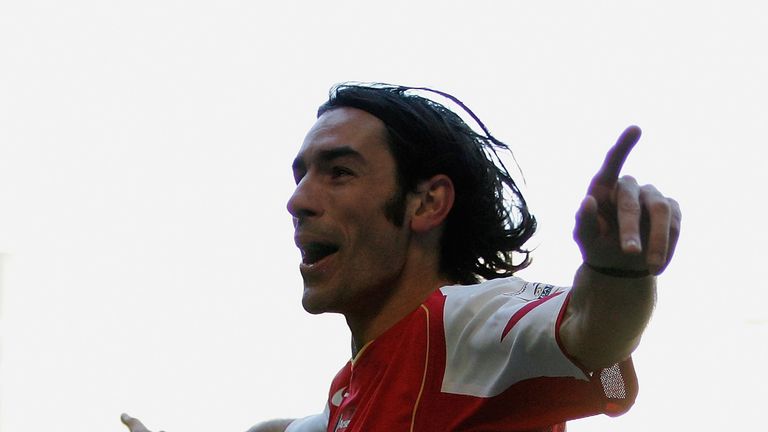 Like Vieira, I think Robert Pires has got to be in there and I would put the French international on the left of this midfield. He was a magician with the ball at his feet and was so quick as well – deceptively so I would say. He was so skilful and he was also a great goalscorer during his days at Arsenal.
Theo Walcott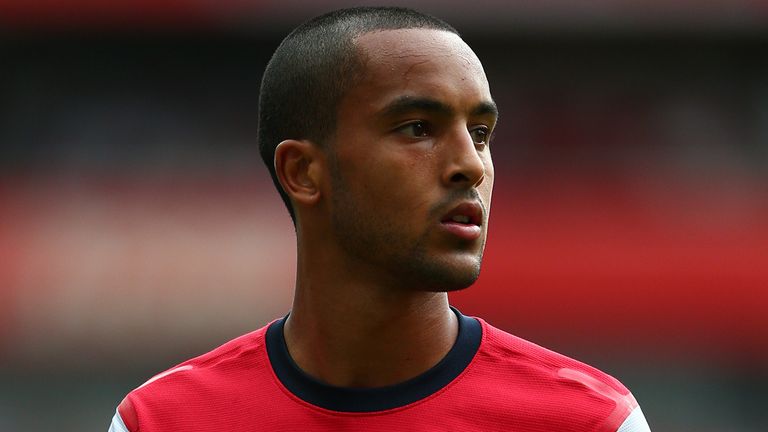 On the right-hand side it's a toss-up between Freddie Ljungberg and Theo Walcott. I was thinking of playing Ljungberg on the right in a variation of a 4-4-2 system because I loved his ability to make runs on the outside – but in order to balance things up I've put Walcott in my team, in order to give some pace and width.
Robin van Persie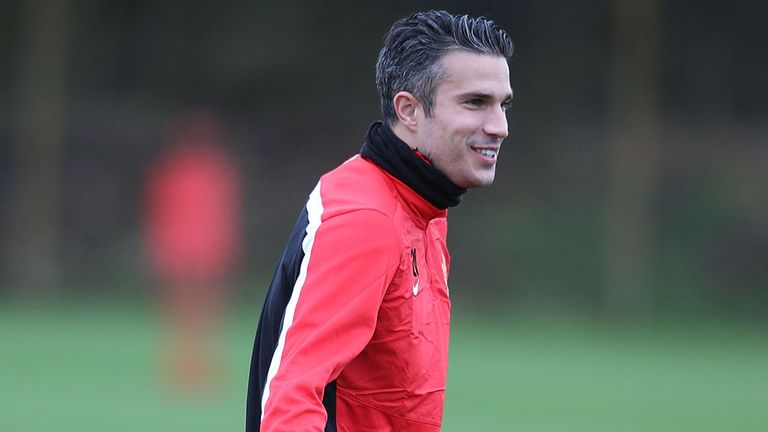 I would definitely want Robin van Perise and Thierry Henry in my forward line. I think that would be the obvious combination. In their prime I think they could have teamed up very well and scored plenty of goals – indeed they did play together at the end of Henry's first spell and also during his second period at the club.
Thierry Henry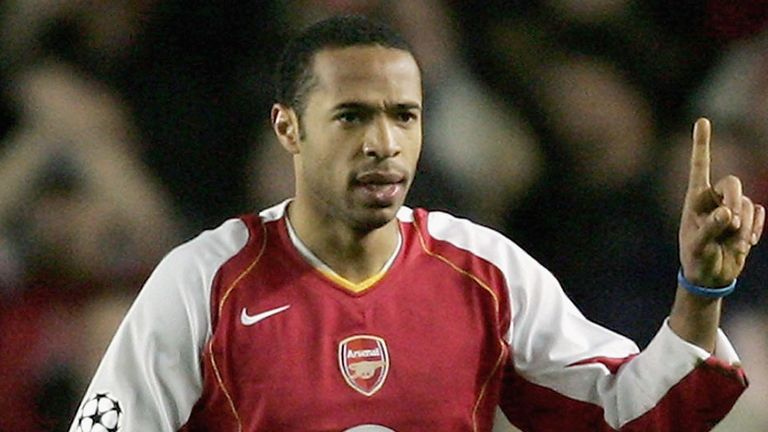 The choice over who to pick in attack is probably the easiest decision to make in this whole team. Henry is another obvious choice and he basically picks himself. I'm sure him and Van Persie could take it in turns to drop off because they are basically two world-class players. They are both outstanding players in Arsenal's history.
What do you think of Alan Smith's selections? Who would make your Arsene Wenger XI? Leave your comments - and team selections - using the form below and we will publish a selection of the best. Please note: Alan's team is chosen from those who made their Arsenal debuts when Wenger was in charge.