Premier League: Arsene Wenger still learning trade at Arsenal ahead of 1,000th game
Arsene Wenger is still learning his trade even though he is on the verge of completing 1,000 games in charge of Arsenal.
Last Updated: 22/03/14 12:18pm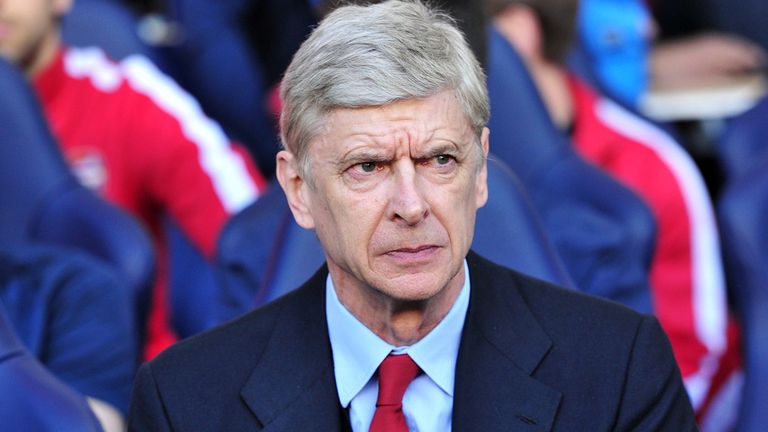 The 64-year-old Frenchman, appointed in late September 1996, reaches the personal landmark at Chelsea on Saturday lunchtime, when the Gunners will be out to close to within a point of the Premier League-leading Blues
Wenger, even after 17 seasons in charge of the north London club, claimed his desire to better himself burns as fierce as ever and told Arsenal Player: "You learn from every game.
"You learn more from the lost games than the games won.
"Certainly because you go into deeper analysis, you question yourself more, you question the players more and you learn basically the most from the higher the level goes up, the more you see the limitations of your team and your players.
"You learn the most in the biggest games when the pressure is there, when the talent is against you and when the pace of the game is at the top, top level. This is where you learn."
And with an FA Cup semi-final against Wigan also on the horizon, the Gunners and Wenger could even end their nine-year trophy drought in style by acquiring the domestic double.
"It makes you feel 'where did the time go?'. It looks to me like I started yesterday, I can't believe it is such a long time," Wenger added.
"Why? Because you're always focused on looking forward to the next game and when you look back you think 'I made quite a distance there'.
"Despite that, your only interest is the next game, our drug is the next game, the hope for the next game, the desire to win the next one. You go step by step and finally when you look back it's a long time.
"I would just like to say for me it's an honour to manage a club of this dimension for such a long time, and I would like to thank everybody who is involved in the club for giving me such a confidence for such a long time."