Mikel Arteta expects 'big reaction' from Arsenal against Swansea
Mikel Arteta has called for a "big reaction" from Arsenal following their dismal Premier League thrashing at Chelsea.
Last Updated: 25/03/14 7:26pm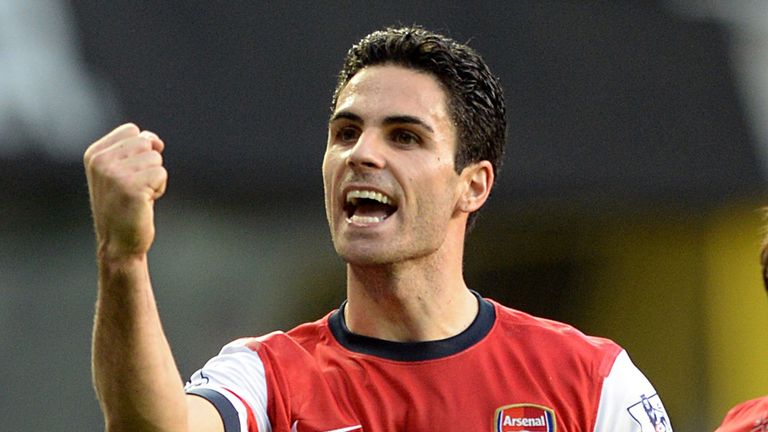 The Gunners midfielder apologised profusely to fans after his side crumbled to a 6-0 defeat at Stamford Bridge after Kieran Gibbs was sent off by mistake by referee Andre Marriner.
Alex Oxlade-Chamberlain appeared to handle the ball in the area, which was seen by Marriner, but he dismissed Gibbs instead in a case of mistaken identity.
Arsenal have the chance to atone for their woeful display when they take on Swansea at the Emirates on Tuesday and Arteta insists they will put it right.
"I am expecting a big reaction against Swansea because Saturday was not good enough for this football club," he said.
"I promise everyone that we have the hunger to put it right. We have an opportunity again at home and we just need to bounce back.
"The good thing is we have a lot of things to play for and we have always reacted to disappointments and difficult moments, but this one is a really hard one to take. It was a massive game for us and for me it is unacceptable.
"We just disrupted the good season we were having. I don't know what else to say apart from sorry to everyone at the club and the fans, and we promise that we will try hard to put that right."
Full-back Gibbs would be eligible to play against the Swans should Arsenal appeal against the red card in time and it is understood the club are already taking this course of action.
The suspension would instead be transferred to Oxlade-Chamberlain and Arsenal are also understood to want that red card downgraded to a yellow, claiming Oxlade-Chamberlain did not prevent a clear goalscoring opportunity because the ball was heading wide of the target.