Premier League: Arsenal boss Arsene Wenger admits everything went wrong at Chelsea
Arsenal manager Arsene Wenger admits that everything went wrong in Saturday's 6-0 defeat at Chelsea.
Last Updated: 25/03/14 7:25pm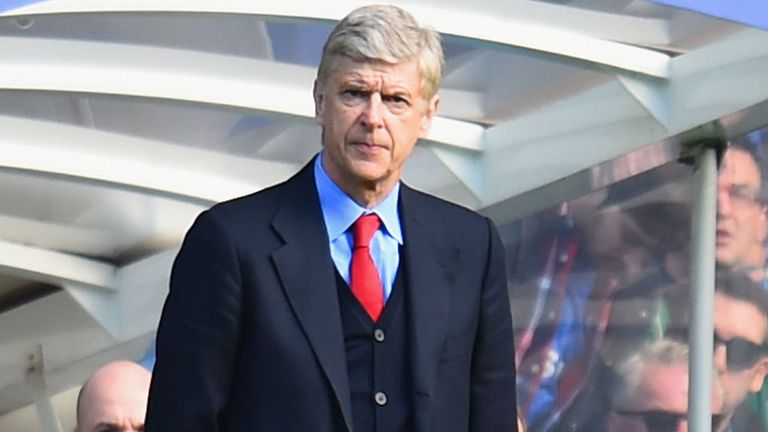 The Frenchman has been at a loss to explain why his team imploded so spectacularly as they crashed 6-0 to Chelsea in his 1,000th game in charge to drop seven points behind their London rivals.
Wenger, who will have both defender Kieran Gibbs and midfielder Alex
Oxlade-Chamberlain available following successful disciplinary appeals, insists they must now remain fully focused until the end of the season if they are to have any chance of remaining in the title race.
"It all went wrong and we failed completely on Saturday because we did not turn up with a performance. We are intelligent enough and care enough about the club to be disappointed," he said.
"We just came out of two convincing results at Bayern Munich and at Tottenham with a very solid defensive performance, so you have to think that the defeat at Chelsea was an accident.
"How do you deal with the accident? You repair them, you repair the damage and you go for the next one.
"An accident has happened, that doesn't mean that you are not a good driver.
It just means that we have played about 40 games this season and it is not what happened on Saturday that reflects the quality of this team.
"We have 62 points that we earned hard with quality games and that is what we want to focus on - to get back to that quality.
"The season is always decided by how well you finish, so at the most important moment of the season it is vital that we stick together."