Premier League: Arsenal legend Robert Pires urges Arsene Wenger to buy a striker
Arsenal legend Robert Pires believes buying a new striker should be the priority for Arsene Wenger.
Last Updated: 26/03/14 6:39pm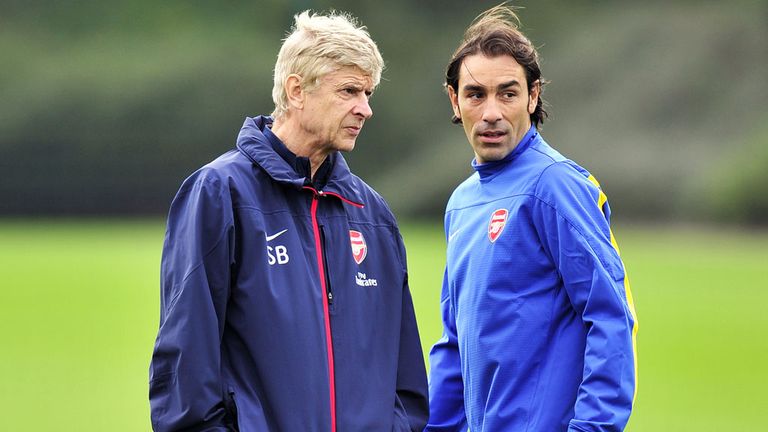 The Gunners have fallen away in the Premier League title race following a 6-0 thrashing at Chelsea and Tuesday evening's 2-2 home draw with Swansea.
While former France midfielder Pires retains belief in his former boss and was quick to highlight the possibility of a trophy in the FA Cup, he admits Arsenal are short on firepower.
The 40-year-old said: "It's very important to buy the other striker because maybe you can play 4-4-2. The priority must be a new striker to play with Olivier Giroud.
"For the moment, it's a good season. They are fourth and they are playing against Wigan in the semi-final of the FA Cup.
"On Saturday, against Manchester City, it's like a final for the future. If Arsenal win, it's possible to win the title. You never know when you're talking about football.
"I always believe in Arsene Wenger, in this team and the players themselves. I'm confident for Arsenal.
"If we lose against Manchester City, the season is finished in terms of the Premier League."