Arsene Wenger believes Arsenal can still win the Premier League this season
Arsenal manager Arsene Wenger insists his team have not given up hope of winning the Premier League this season.
Last Updated: 06/04/14 12:41pm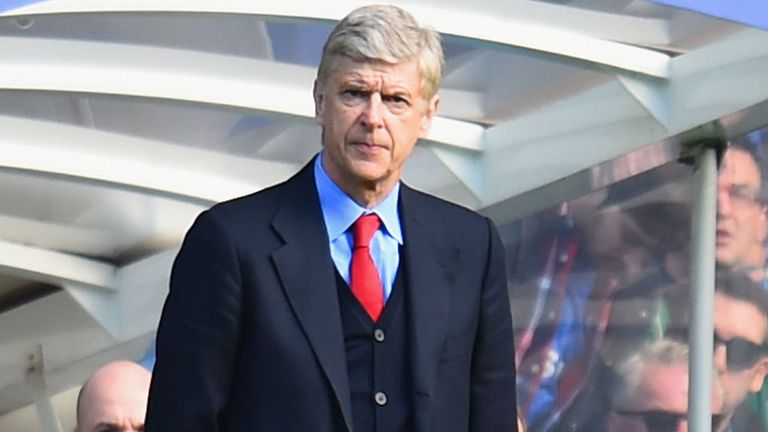 Wenger's side have dropped off the pace in recent weeks and are currently seven points behind league leaders Liverpool with just six games remaining.
The Gunners are sitting in fourth spot going into Sunday's match with Everton, and defeat at Goodison Park will see their opponents move to within a point of the London side having played a game less.
But Wenger believes Arsenal should not lose hope, especially after Chelsea's 1-0 defeat at Crystal Palace last week.
Wenger said: "For us it is an opportunity to go up forward and as well an opportunity to make a distance with Everton of course. It is both.
"The target is to finish as high as possible. Where that will be at the moment I must say, behind us will depend only on our results.
"In front of us will depend on our results and the results on the other teams, so that's impossible to predict.
"There are still a lot of twists and turns in the Premier League until the end of the season and there is no clear favourite.
"Liverpool has an advantage as they don't play any competition other than the Premier League for a long, long time so they have only one target and they can of course be stable in their preparation. That is a little advantage, but it is very tight.
"You don't want to give up as long as you have a mathematical chance.
"We are the outsiders, but if you don't fight for it and you have a result like Crystal Palace against Chelsea, and if we have given up because we don't believe it we would be absolutely 100 per cent guilty."