Premier League: Arsene Wenger admits Arsenal were outplayed in 3-0 Everton loss
Arsene Wenger had no excuses after Arsenal's 3-0 loss to Everton left them with a tough fight to secure fourth.
Last Updated: 07/04/14 10:50am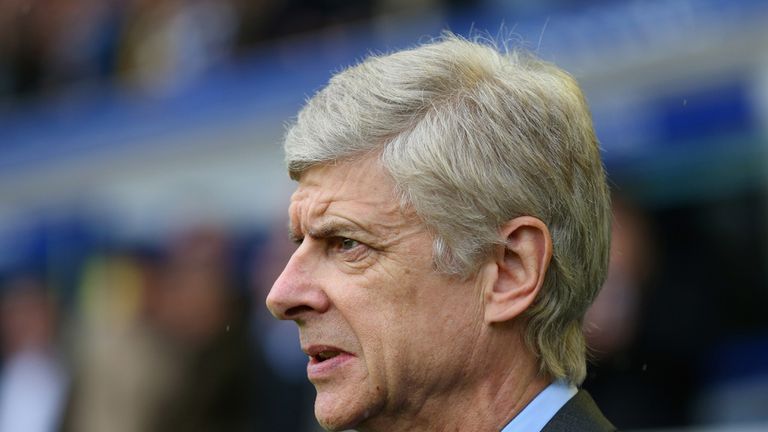 The Gunners started slowly and fell behind to a Steven Naismith goal in the 14th minute, before Romelu Lukaku was allowed to cut in from the right and fire in a second before half-time.
Arsenal tried to battle back after the interval but a Mikel Arteta own goal put the result beyond doubt and left Everton just one point behind in the race for a UEFA Champions League spot, with a game in hand.
"Everton were better than us. We were not at a good level and have to come back to basics," Wenger told Sky Sports.
"We gave away an early goal and then a second that was very easy to avoid.
"In the second half when we looked like we were coming back into the game we gave the third goal away.
"It is a very disappointing performance overall."
Arsenal have lost heavily to Manchester City, Liverpool and Chelsea this season but Wenger is not sure whether the psychological impact of those games was a factor against Everton.
"It is tough to say, and that cannot be used as an excuse anyway," said Wenger, who is now demanding a response from his players in next weekend's FA Cup semi-final against Wigan Athletic.
"It is my job (to pick the players up). We go into an FA Cup semi-final and that is the target. We have to pick ourselves up and come back with a different spirit."
Asked if Arsenal were now in a mighty fight for fourth place, Wenger added: "We are, of course, but we knew that before the game and that is the reality."