Arsenal striker Olivier Giroud happy with goalscoring form this season
Olivier Giroud has declared himself happy with his goalscoring record this season after hitting the 20-goal mark.
Last Updated: 17/04/14 2:35pm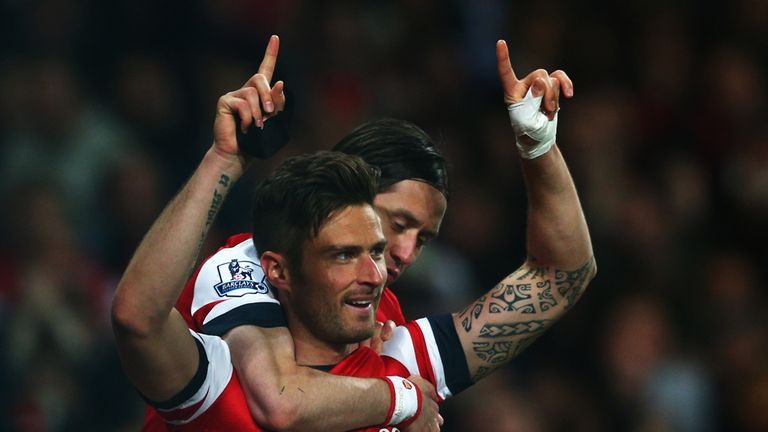 Giroud made it 20 goals in all competitions with his strike in Arsenal's 3-1 win over West Ham on Tuesday night.
The Frenchman netted 17 goals last term and Giroud is determined to end the season on a high as he looks to help Arsenal secure a top-four finish.
"I enjoy my stats because when you are a striker you think that we are looking for the stats and assists as well," Giroud told Arsenal's official website.
"I am OK with my stats but I know the team will need me again for the last [four] Premier League games. So I need to score again and again."
Arsenal currently sit in fourth spot, one point above Everton, and Giroud hopes Manchester United can do Arsenal a favour by beating the Goodison Park outfit this weekend.
"We need to win the last four 'finals' because we don't have our destiny in our hands," added Giroud, speaking before Everton's loss to Crystal Palace surrendered the advantage to Arsenal.
"I hope Everton will lose against maybe Manchester United this weekend. We keep focusing on what we have to do and win our games.
"After that we will see but first we have to do the job."