Premier League: Arsenal's Mikel Arteta wishes he would get more enjoyment out of football
Arsenal midfielder Mikel Arteta insists the pressures of the Premier League mean he cannot enjoy playing football.
Last Updated: 18/04/14 12:41pm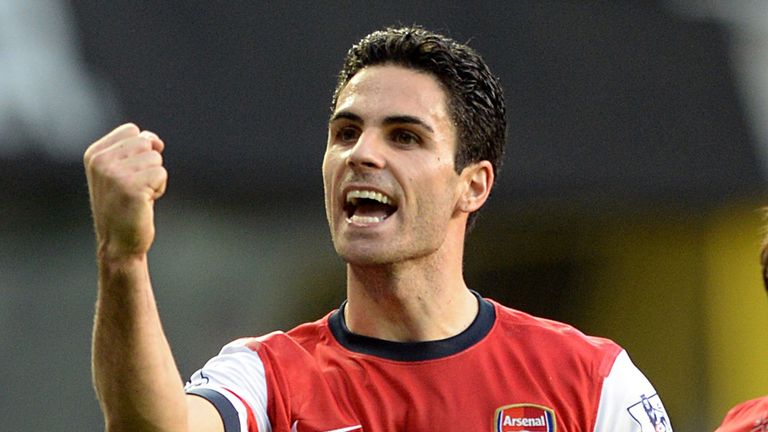 QPR striker Bobby Zamora claimed in 2012 that he was not a football fan, which puzzled many of his fervent fans.
However, Zamora's claims that he was not alone in his opinion seem to have been backed up by Arteta, who admits wishing he got more out of his profession.
"I have achieved what I wanted to achieve but with one particular regret - that I haven't enjoyed it as much as I should have done," Arteta told the Official Arsenal Magazine.
"And that's because I always put too much pressure on myself, trying to improve things that are not going well, not just in my own game but other things around the players or the club.
"I always think that, in five or 10 years' time, I'll look back and say, 'Mikel, do you realise you played for Arsenal, you played nice football, you had good coaches, good team-mates, a good life in London?'
"Maybe I should just enjoy it more but it's part of my make-up and it's what keeps me going.
"So I find it difficult to say 'I love it' because I'm constantly putting myself under pressure, there's always a next target or a 'we won but we didn't do a certain thing well' nagging away at you."
Arsenal's tense battle to finish in the top four and secure their first trophy in nine years is not making it any easier for the former Everton captain.
"The fight to switch off gets harder and harder," Arteta added.
"I just can't do it - I have long discussions with my wife every time we have a bad result and I constantly think about what we can improve, what we did wrong, what happened in the game.
"I turn it over in my mind a thousand times. That's because it's the biggest part of my life. I don't know how to turn it off."