Premier League: Happy ending for Wojciech Szczesny and Olivier Giroud
Arsenal duo Wojciech Szczesny and Olivier Giroud were pleased to sign off at The Emirates with a victory.
Last Updated: 04/05/14 7:50pm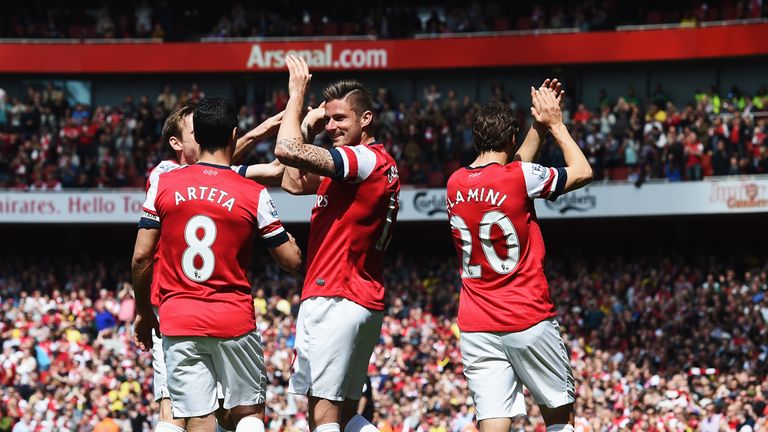 Giroud scored a 14th-minute winner as the Gunners beat West Brom 1-0 in a game which lost some of its edge after Everton's defeat to Manchester City on Saturday ensured Arsenal would finish fourth in the table.
Szczesny said: "We know that we had nothing to play for really but we really wanted to win for our fans and sign off with a victory and get in a good mood before the FA Cup final so I thought it was a good day."
Giroud, who joined Arsenal from Montpellier for £13million in June 2012, has now scored 22 goals in his second season with the club and is delighted with his form.
He said: "I think I have improved myself in comparison with the first season and, for sure, with my team-mates, we have a really good understanding on the pitch.
"I take a lot of pleasure on the pitch and I think we can recognise it. I love the Arsenal way to play. I love our game so hopefully we will have some nice days in front of us."
Szczesny also praised Giroud, adding: "I think he is being very humble. But I think he has improved massively for us this season.
"Not only does he score goals, but he works very hard for the team and his hold-up play is very good. So he keeps improving and hopefully next season he will be even better for us."