Arsene Wenger: More competition for youngsters does not make sense
Arsenal manager Arsene Wenger believes more competition for young players "does not make sense".
Last Updated: 08/05/14 4:24pm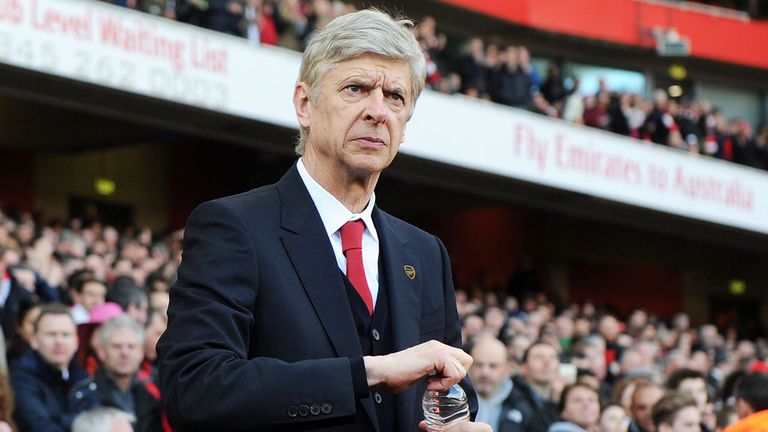 The Football Association is set to react to plans for a new league specifically designed for Premier League and Championship clubs to field 'B' teams that will aid in the development of their academy players.
The proposals have been made as the FA looks to improve the quality of young English players in the hope of a better future for the national team.
Premier League academy players currently compete in either the U21s league or on-loan at lower division sides, and Wenger believes an apparent lack of competition is not the problem.
"The time kids spend on the training pitch between the age of eight and 17 is too short, while their time spent in competition is too big," he said.
"For me, competition has too much importance and training has too little. To add more competition doesn't make sense. It makes sense to increase training and reduce time in competitions.
"To develop young players in England you have to balance their training and competition. I see too many kids at 17 or 18 who cannot take ball, or they have no left foot, because they haven't practiced enough.
"You have to try and improve the level of competition after the age of 18, after education has finished - that makes sense."
The FA chairman will present what he calls "radical proposals" to develop young English talent when the commission publishes its report on Thursday.
And Wenger said: "I am always ready to learn so I will read it. I am very keen to see how we can improve the game."