Arsenal forward Lukas Podolski rues failed bid for Premier League title
Lukas Podolski conceded it has been a tough few weeks for Arsenal despite a top-four finish and a looming FA Cup final.
Last Updated: 12/05/14 3:17pm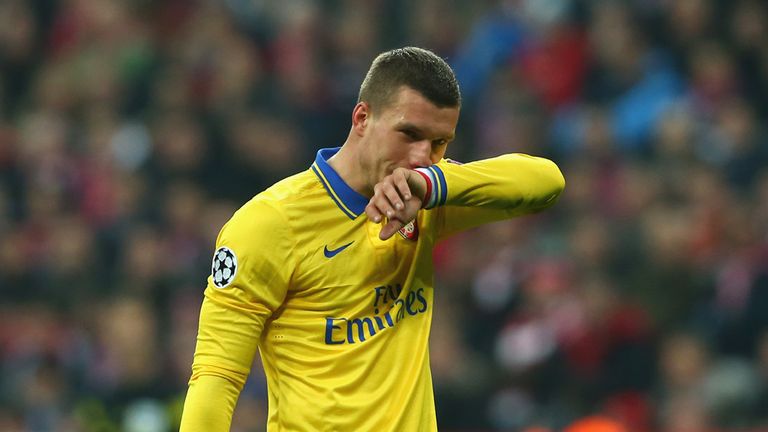 Podolski has been frustrated watching Manchester City edge out Liverpool and Chelsea to claim the Premier League.
The Gunners had been in the race until mid-February, enjoying a good spell at the top of the table, but poor results against the three other challengers proved costly.
And the Germany international is adamant the team have to make bigger strides in that respect, or they will not be able to seriously challenge for the top domestic prize.
Podolski said: "It is not easy when you are on top of the league for weeks and weeks.
"But we lost against the clubs around us to Man City, Liverpool and Chelsea and these are the points we miss. Next season we must now focus as well on big games.
"Now we have to focus on the FA Cup final and after the season, the boss and the staff will look at the matches and what was good and what was not so good.
"We will see and we must change that next season, but it is not easy.
"This is the Premier League, which is not like other leagues. Every year, you have six or seven teams who fight to be champions and as well the teams who are at the bottom fight every game.
"But I think we played a well in the season and if we can win the FA Cup final, then it is a good season for us."