FA Cup: Arsenal chief executive Ivan Gazidis insists club should not rest on laurels
Arsenal chief executive Ivan Gazidis insists the club should not rest on their laurels after winning the FA Cup.
Last Updated: 18/05/14 5:08pm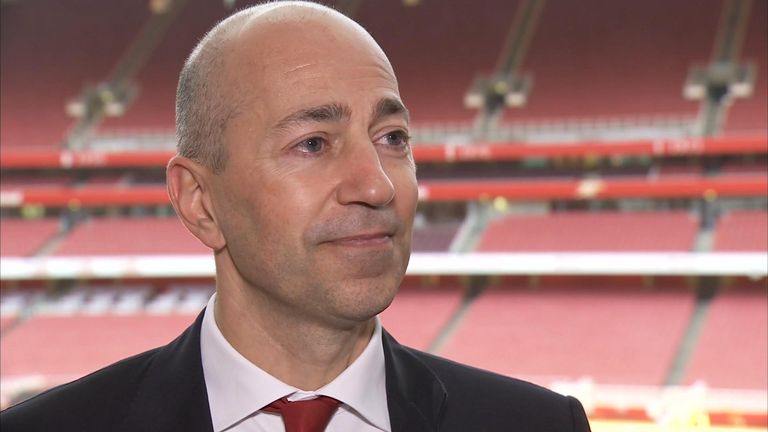 Gazidis is hopeful that Saturday's extra-time victory over Hull City at Wembley, which ended a nine-year trophy drought for the Gunners, will mark the beginning of a successful era.
"We have a good platform to build on - it's a great day for us to celebrate and we should do that as the Arsenal family," he told the club's official website.
"But tomorrow we start work again and we've got to use this to progress the club, to take it forward. This was a very big step, to have the players understand what it takes to come through that kind of adversity, to get over the line whatever it took is a big step and now we need to take the next step.
"It was very big. It really colours the season. You come out and think we were seven points away from winning the double and that gives you encouragement to move forward and make the improvements we have to make.
"We know we're still a work in progress but this is a big step, a big platform and we can build on this, and we will."
Gazidis was especially pleased for manager Arsene Wenger who was winning the FA Cup for a fifth time.
"I thought it was a great day for Arsene," Gazidis said. "He's been through a lot and you can see that he lives this club - you can see how much he loves it and how much it means to him.
"To see him soaking wet and getting thrown up in the air - he was probably a bit nervous about that - but it was fantastic, it was really great."