Arsenal midfielder Jack Wilshere is winning his fitness battle ahead of the World Cup
Arsenal midfielder Jack Wilshere has declared himself fit for England's forthcoming World Cup campaign.
Last Updated: 27/05/14 9:52am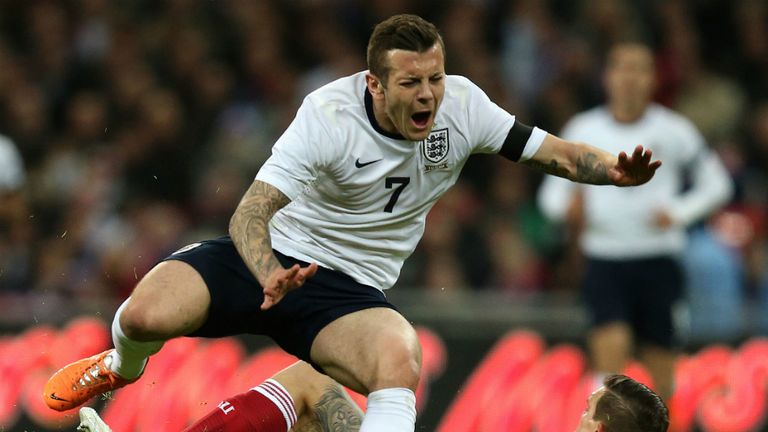 The 22-year-old has not started a game since March after fracturing his foot in England's friendly against Denmark at Wembley.
And Wilshere is looking for some game time before Roy Hodgson's squad travel to play their opening Group D game against Italy on 14 June.
England play friendlies against Peru, Honduras and Ecuador ahead of their opening game in Manaus, and Wilshere is hoping to use them as a platform.
Wilshere said: "I've been training for a long time now. I'm yet to play a game, but I've been training now for six weeks.
"I'm feeling well. I maybe need a few games, but I'm feeling good. Hopefully I can get some games under my belt before the big kick-off."
Meanwhile, Wilshere expects Manchester United to rally next season following the appointment of Luis van Gaal.
And Wilshere believes Brendan Rodgers will continue to make progress with Liverpool, which will make the Premier League even tougher in the new campaign.
"They're obviously sending it out that they're going to be up for it, and they're going to come back stronger," Wilshere said.
"United have gone and got a top manager there and Brendan Rodgers is doing a great job at Liverpool and he obviously feels he can continue that and maybe go one step further next year.
"But I think that happens every year in the Premier League. The game gets faster, it gets harder and tougher, and we have to make sure every year we're up there."