Arsenal legend Thierry Henry relieved to see Arsene Wenger stay
Arsenal legend Thierry Henry says he was relieved to see Arsene Wenger stay at the Emirates.
Last Updated: 03/06/14 3:35pm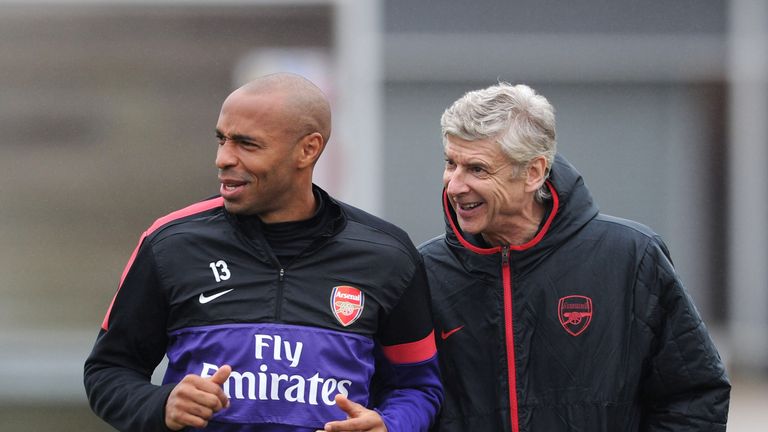 Henry also believes that Wenger's impact at Arsenal will not be fully appreciated until his former manager finally leaves the Emirates.
Henry told Sky Sports News: "Knowing Arsene I knew he was going to stay - especially after winning the FA Cup final.
"He loves the club so much that I think it is always going to be difficult for him to leave this club, he signed another three years and hopefully they can be successful.
"You only miss people when they have gone and then you will probably realise what he has done for the club."
Henry, who played 377 times for the Gunners, has also backed former team-mate Cesc Fabregas, who has been linked with a move back to the Premier League, to be a success if he leaves Barcelona.
The Frenchman believes the Spanish midfielder's success at such a young age in England shows he would be able to adapt at whatever club he goes to.
He said: "Cesc is strong, I saw him coming up at Arsenal at just 16-years-old, playing with us with no fear.
"He did it before so I don't think it will be a problem. If your name is Cesc Fabregas you obviously are going to have some teams coming for you.
"I don't know if he is going to leave Barcelona but I am just saying if you are that type of player, and especially what he has done in the past in England, it's obvious they are going to come for him but I don't know what he is going to do."