Arsene Wenger 'not deeply concerned' about Jack Wilshere but plans talks with midfielder
Last Updated: 19/07/14 7:03pm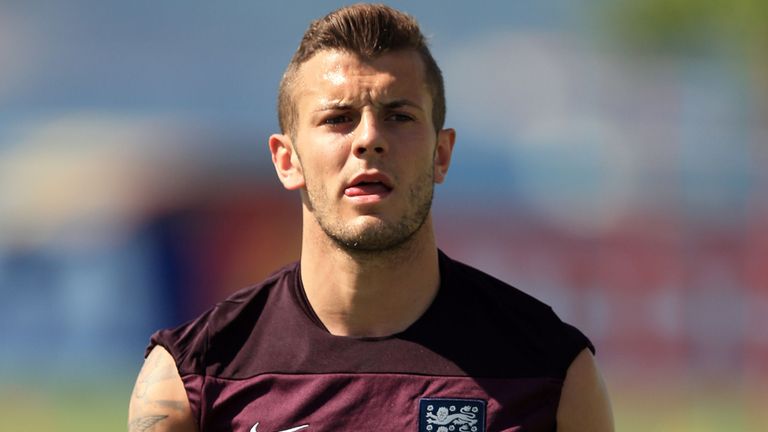 Arsene Wenger will speak to Jack Wilshere before passing judgement on his midfielder's latest smoking incident.
Wilshere was pictured holding a cigar during a post-World Cup holiday in Las Vegas, while another photo showed a friend holding a cigarette to the England star's lips.
Wenger reprimanded Wilshere for smoking last season, but the Arsenal manager stopped short of condemning the player again in the aftermath of his side's first pre-season game.
"I haven't spoken to him so it's very difficult for me to make any statement," Wenger said after a 2-0 win at Boreham Wood.
"I know what you can make of pictures, so I have to speak to him to see what really happened before I come out publicly.
"I'm not deeply concerned, I just want to know what happened and before I know what happened I don't want to talk too much about it."
Wilshere was again hampered by injury at times last season and faced criticism from Paul Scholes, who claimed his game has not developed since he broke into the Arsenal team as a 16-year-old.
And Wenger reckons fitness is key to Wilshere making a step forward over the coming year.
"Jack's at an age where you want him to move forward," he said. "It's important for him to have a good preparation and focus on getting really fit.
"He's a great player, he has a football brain and he's ambitious. I'm sure if he can be injury-free he'll have a great season."