Premier League: Arsenal midfielder Aaron Ramsey wants more trophies after FA Cup win
Last Updated: 08/08/14 10:50am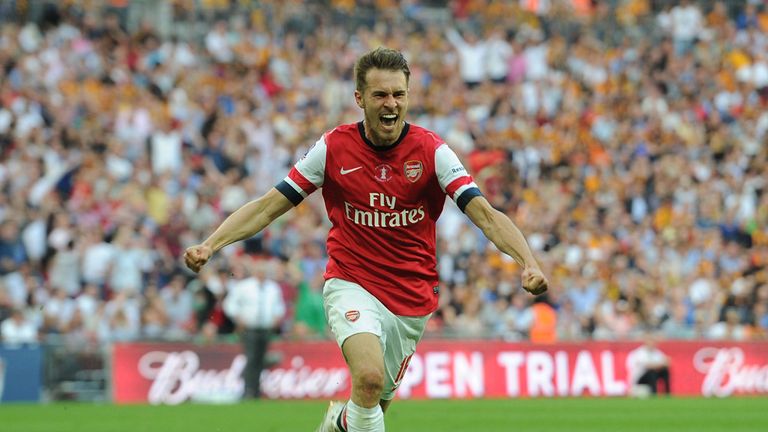 Aaron Ramsey is hoping last season's FA Cup success will be the springboard for more trophies for Arsenal after outlining his ambition to captain the club.
Wales international Ramsey scored the extra-time winner as Arsenal came from two goals down to beat Hull City 3-2 at Wembley back in May to secure a first trophy since 2005.
Ramsey believes that Arsenal are now in a position to build on their FA Cup triumph, with Arsene Wenger's side last winning the Premier League title in 2004.
"The FA Cup was the first thing we've won with this team," said Ramsey. "It could be the most important one.
"It was definitely a great feeling, after winning it, and we want that feeling again and we want it as quickly as possible.
"We want to try and win things this year and we believe we have a great opportunity of doing that.
"We always felt we were heading in the right direction. We had a lot of changes over the years with big players leaving for other clubs but we are a settled team, one where everyone gets on with each other and enjoys each other's company, and I think you can see that on the pitch.
More games that matter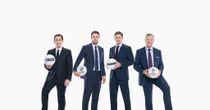 Click here to see Sky Sports' unrivalled schedule of live Premier League fixtures
"We have got over that hurdle of not having won anything for many years, we have finally put that to bed and won the FA Cup. Now we want to build on that."
Meanwhile, Ramsey has also confirmed he would welcome the chance to captain Arsenal, with current club skipper Thomas Vermaelen expected to leave the Emirates Stadium before the transfer window closes.
He added: "It was a great honour for me to captain Wales and to captain a club like Arsenal would be an amazing achievement.
"Probably like the rest of the players here, I wouldn't turn down the chance of doing that."