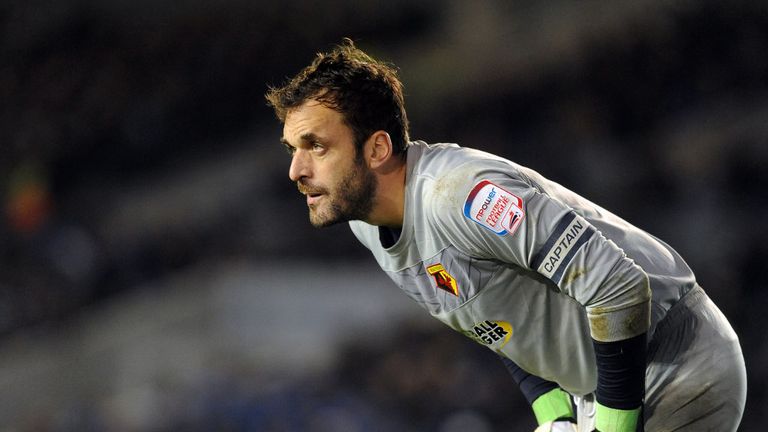 Former Arsenal goalkeeper Manuel Almunia has been forced to retire from football due to a heart condition, the PFA has announced.
The Spaniard was close to joining Serie A side Cagliari earlier this month as a free agent, having played the past two years at Watford.
However, Cagliari abandoned the signing of the 37-year-old after medical examinations revealed a heart problem.
"I can confirm that Manuel Almunia failed a medical due to a heart condition," said Cagliari spokesman Alessandro Steri.
"Further tests done have revealed he is suffering from an apical hypertrophic cardiomyopathy (HCM)."
The Professional Footballers' Association confirmed Almunia will not play again.
The PFA stated on Twitter: "Manuel Almunia has had to retire after being diagnosed with a heart condition. All at the PFA wish him well for the future."
HCM is a genetic heart disorder that can cause sudden death.
Almunia began his playing career at home club Osasuna in 1999. He joined Arsenal in 2004 from Celta Vigo, leaving in 2012.