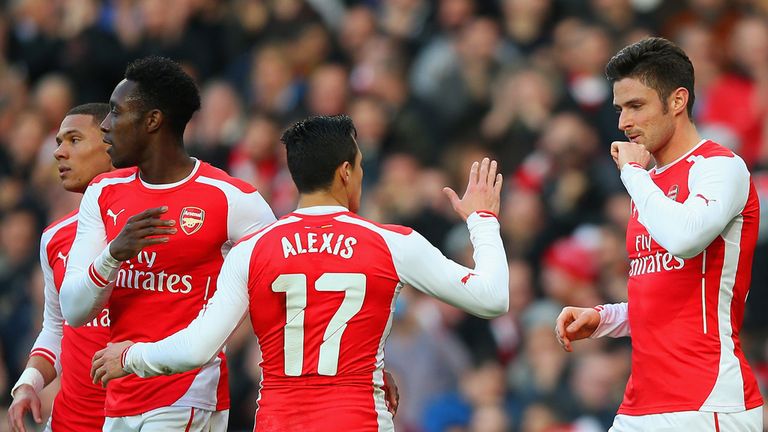 Arsenal manager Arsene Wenger believes his team have found a better balance and become less cavalier this season.
And Wenger reckons a variation in his team's style of play will help them when champions-elect Chelsea cross London on Sunday.
There has been criticism from some quarters for the pragmatic way in which Chelsea manager Jose Mourinho has gone about securing the results needed to close in on the Premier League title.
But Wenger reasons there can be no reproach for Chelsea as they get closer to securing the trophy.
"Our job is to win football games and that is what they have done in recent games. Is there anything to see in that? What is important for me is to do what it takes on Sunday to win the game. It is easy to defend, if we have to defend then we will defend," Wenger said.
"Recently many of Chelsea's results have been very tight, but when you get a bit closer to winning the championship you get a bit more protective."
Arsenal tackle Chelsea looking to record a 10th straight Premier League win, which would reduce the deficit at the top of the table to seven points heading into the final six matches.
Wenger believes the Gunners now have the right set-up to avoid being stung on the counter-attack by Chelsea, as has so often proved costly in past encounters.
"We are a bit more efficient defensively, but not necessarily more cautious," said Wenger.
"Maybe we attack even more, there is less reluctance to go forward when we have the ball when the belief is stronger - when we go, we go.
"It is because the belief is behind them. Sometimes it is difficult to let that inhibition go when the belief is not there. When you are on a winning route, it is a bit easier.
"We have to organise that the players who go forward do so with 100 per cent belief and the players who do not go, protect us from being caught on counter-attack.
"We have been good on counter-attacks, but Chelsea has been the most efficient on counter-attacks, maybe as well they play a bit more for that."
Wenger again played down the hype surrounding his showdown with Mourinho during a 2-0 defeat at Stamford Bridge earlier in the season.
"Honestly, that does not worry me at all," said the Arsenal boss, who has not beaten his counterpart in 12 previous attempts, and was last season labelled a "specialist in failure" by his Portuguese rival.
"My main worry is that we play our best on Sunday and that we focus completely on our performances," he said.
"All the rest is part of the literature - that is important, but it is the performance on the day that will decide it."