Moyes pays tribute to Speed
Everton will remember a gentleman and a dedicated professional when they pay tribute to former player Gary Speed, said David Moyes.
Last Updated: 02/12/11 7:05pm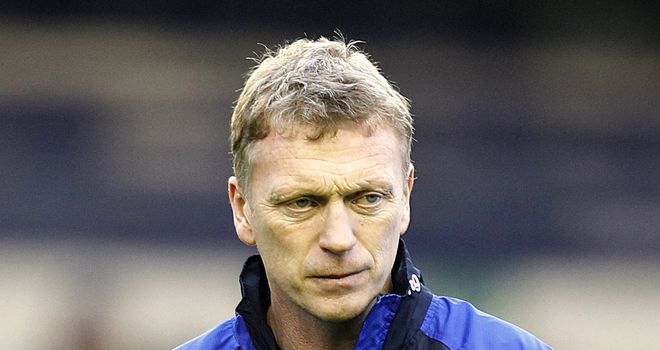 Everton will remember a gentleman and a dedicated professional when they pay tribute to former player Gary Speed, manager David Moyes said on Friday.
A number of Speed's former team-mates will be at Goodison Park on Sunday to take part in a minute's applause ahead of their Premier League clash with Stoke City.
Speed, who played more than 50 games for Everton between 1996 and 1998, was found hanged last Sunday at the age of 42.
Moyes said of the Wales manager: "We were all extremely shocked when we heard about it, the whole of football has been. I think it's something that has rocked everybody.
"It's had an effect on a lot of people in football, probably because we don't know the answers and the reasons for it."
Development
Speed grew up supporting Everton as a child in North Wales and became a firm fans' favourite when he eventually joined the club after beginning his career with Leeds.
"Gary played at the club at a different time from me but I got to know him quite well from meeting him at dinners, coming across him socially," added Moyes.
"He was still playing for Bolton when I was manager at Preston so I've known him for a long time.
"He was showing good signs of development as a coach, Wales was a good job for him, it was the country he represented and he had some smashing players in that team.
"I think there are other people who will know Gary a lot better than me but I can only say the times I came across him I found him a gentleman. He was a very talented footballer and a really dedicated professional."
Good run
Everton will hope to mark what is sure to be an emotional afternoon at Goodison Park with a third successive league win after triumphs over Wolverhampton Wanderers and Bolton Wanderers.
"It's always nice when you get some victories but we hope it's not a one-off," enthused Moyes. "We want to get more than back-to-back victories, we want to get on a good run, a long run if we can.
"We've done it quite often in recent seasons, more towards the second half of the league campaign normally. But it was nice to get a win and push us up the league a little bit.
"I think there are signs we're improving but there's still a long way to go and I'm always looking for much more. You want to keep more clean sheets, and we did last week, so that was an improvement.
"We're looking to score more goals, which we've been trying to do for weeks, and we also want to improve the way we keep the ball and trying to control games better.
"But the most important thing is to win, and I'd be quite happy not to improve any of those areas and keep winning."