Moyes wants patience
Everton boss David Moyes believes the obsession with immediacy in the Premier League has led to unnecessary managerial sackings.
Last Updated: 09/03/12 4:54pm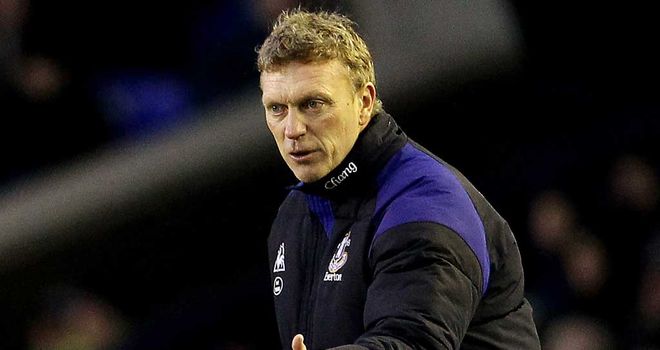 Everton boss David Moyes believes the obsession with immediacy in the Premier League has led to the unnecessary sackings of many managers.
The Scot admits he has probably surprised himself with the length of his stay at Goodison Park, where he will celebrate 10 years in charge next week.
And while Moyes, who is preparing for Saturday evening's game against Tottenham, has done a good job in that decade, he knows that without the backing of chairman Bill Kenwright he would not have survived as long.
"It doesn't seem like 10 years. The fans used to sing, 'He's got red hair and we don't care'. Well, it's grey hair now and I do care," said Moyes, who is the third longest-serving Premier League manager behind Sir Alex Ferguson and Arsene Wenger.
"The wrinkles are getting a bit deeper. But if you come into football management, you have to expect that. But what I probably didn't expect when I came in on that first day was to be standing here 10 years on.
Credit
"In today's society we look to change managers around very quickly.
"I am very grateful I was given a chance to manage at Everton and I am incredibly thankful they have stuck by me for 10 years. But you look at some of the longer-serving managers - Sir Alex Ferguson and Arsene - and it should be more of the norm than not.
"I didn't aspire to [be like] them, because I wanted to be my own man, to compete against them and beat them and that has obviously been very difficult over the years.
"But if you look at how well they have done, moved their teams on, and you get sad when you look at clubs getting rid of their managers very quickly. You think, 'Is it really going to make it that much better?'.
"A lot of credit has to go to Bill Kenwright, first of all for giving me an opportunity and having the foresight to pick a young manager who was in the lower leagues trying to find his way in the game and take a chance on him."