Everton striker Conor McAleny believes he could score goals in the Premier League
Everton starlet Conor McAleny is confident he is capable of scoring goals in the Premier League.
Last Updated: 13/10/12 4:16pm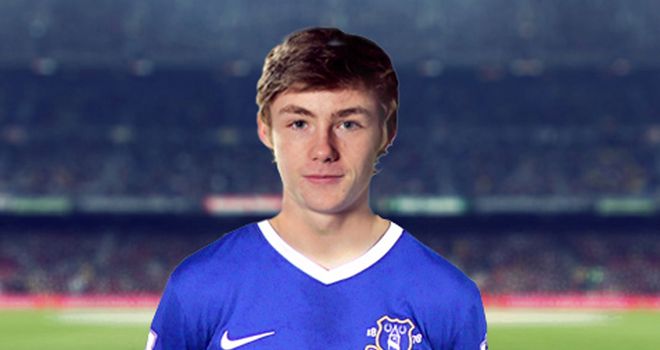 The 20-year-old striker made his Premier League debut last season and is now on the fringes of David Moyes's first-team squad.
The homegrown graduate is returning to full fitness following an early season injury, and remains hopeful he can soon make a breakthrough.
"I know it takes time to progress," he told the Liverpool Echo.
"I want a run of games (for Alan Stubbs's U21s) and to get fully fit - then I'll see where I am after that.
"I think if I got on for the first team I'd have a good chance of scoring."
McAleny reveals that he learnt a lot from former Everton star Louis Saha.
"When Saha was here he could do everything," he said.
"He could hold the ball up, run in behind, he was two-footed. I used to like watching him in training. I'd get absorbed watching how he did things. It was a bit weird replacing him when I made my second Premier League appearance against Norwich.
"He was so good and that's him these days - he'd have been even better years ago in his prime.
"Then there's Nikica Jelavic. He's superb and another one I can learn from. He's always there in the right place at the right time to score. I'm always learning."