David Moyes tells Everton to shoot for the stars
David Moyes says there is no cap on Everton's ambition this season after their unusually good start.
Last Updated: 21/10/12 3:17pm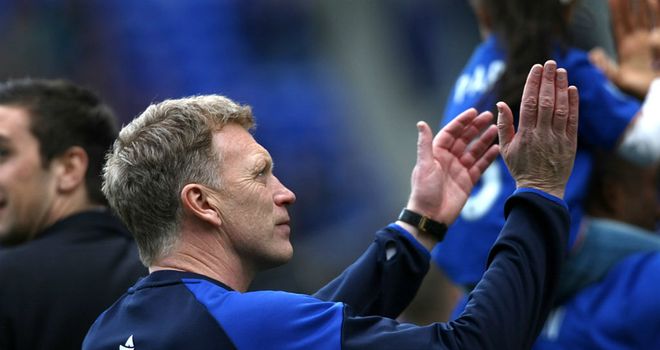 Moyes' side go to QPR for Sunday's Sky Live game with 14 points from seven games - twice their tally at the same stage last term.
And the Scot is undaunted by suggestions Everton could challenge for a place in next season's UEFA Champions League.
He said: "I enjoy being near the top of the league, and what comes with that is people thinking how well you're doing and talking in a positive fashion.
"I enjoy that and it's something I would like to happen more often when we're talking about Everton at the top and how well we might do. We'll shoot for the stars and see where we end up.
"Our attacking play has been excellent, we've probably created as many chances as anybody in the Premier League and had as many shots as anybody, so we're certainly up with the main teams doing that.
"We've got to make sure that we're a little bit harder to beat, but our points tally is good for this time of the season. We've normally got about five or six at this time of the year so to have what we have is good."