Everton striker Victor Anichebe joins other players in refusing to wear a 'Kick It Out' T-shirt
Everton striker Victor Anichebe has confirmed he will be the latest player to refuse to wear a 'Kick It Out' T-shirt.
Last Updated: 21/10/12 4:11pm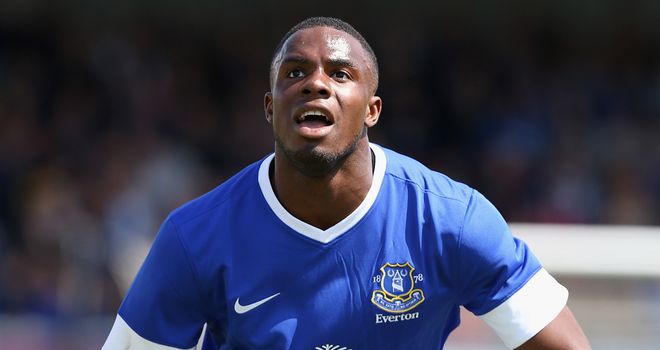 Anichebe joins Jason Roberts, Joleon Lescott, Rio Ferdinand and the entire Swansea and Wigan squads in refusing to acknowledge the anti-racist gesture.
Anichebe and the other dissenters appear to be concerned that the campaign is simply paying lip-service to the problem of racism in football.
Anichebe said: "Are we really kicking it out? There's a situation that's just happened.
"I believe in kicking racism out of everything, not just football - kick it out of society.
"Situations have happened and I don't feel the outcome has been just. I won't wear the T-shirt, I don't think it's right to wear it. If other people want to wear it that's their right.
"I don't want to be some poster boy for Kick Racism Out of Football. You don't really see the T-shirts until something happens, then we decide to wear the T-shirts."