Unstoppable?
Despite nominally being a left-back, Leighton Baines was always likely to be a problem for Queens Park Rangers on Sunday. Adam Bate looks at how Mark Hughes tried to cope with the threat of the Everton player.
By Adam Bate - Follow me @GhostGoal
Last Updated: 23/10/12 9:55am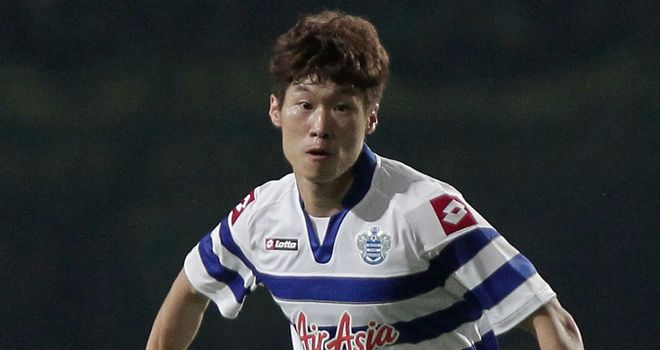 Everton boss David Moyes had been emphatic in his praise of Leighton Baines in his team's 2-2 draw at Wigan before the international break. The England left-back produced yet another influential performance and capped it with the equalising penalty late on.
"Leighton was extraordinary for us," said the Everton manager. "At times he was unstoppable - he was that good. Leighton has been a big asset for us for a long time." Moyes added: "His performance was up there as good as anything. We needed it and he drove us on."
Using the word 'unstoppable' is always a risk. Queens Park Rangers Mark Hughes would have been well aware that Baines is indeed a player that drives Everton on. And it was evident that he had given some thought to combating the threat at Loftus Road on Sunday.
The QPR boss brought in Junior Hoilett for Shaun Wright-Phillips in a change to the team that had lost 3-2 at West Brom in their previous Premier League game. But the switch saw Park Ji-sung move to the right flank - up against Baines.
The phrase 'defending from the front' may seem trite but Park personifies it. "Ji plays always for the team, never for himself," said former boss Sir Alex Ferguson. "He's never been an individual and he's always been able to identify and execute the roles we give to him. He has tremendous ability to tackle, which is strange for a forward. Ji's a fantastic tackler."
Ferguson was often keen to use Park in the biggest games for Manchester United and it was clear that Hughes had earmarked his captain for a key role in stifling Baines. And while the 31-year-old may not have the energy that was once a hallmark of his game, he achieved that feat better than any other player has this season.

Date
Opponent
Successful Passes, Final third
20/08/12
Manchester United
10
25/08/12
Aston Villa
26
01/09/12
West Bromwich Albion
15
17/09/12
Newcastle United
18
22/09/12
Swansea City
25
29/09/12
Southampton
15
06/10/12
Wigan Athletic
25
21/10/12
Queens Park Rangers
9

Baines completed just nine passes in the attacking third in his 90-minute performance at Loftus Road. That is fewer than any other game this season - including the backs-to-the-wall win over Manchester United and the disappointing defeat at West Brom. In the remainder of Everton's games this season he has never dipped below the 20-passes mark in the final third.
Of course, the sending off of Steven Pienaar just after the hour mark didn't help Baines. Not only were the Toffees reduced to 10 men but he lost his key passing partner - the man he had worked so well with all season. And perhaps this was the point at which Hughes could have deviated from his strategy.
"I think you could say when they got the sending off it actually hurt us a little bit because they got two banks of four and made it difficult," said Hughes immediately after the game. But the QPR boss made only like-for-like changes to his own team after the opponents were reduced to 10 men.
Djibril Cisse came on for the tiring Bobby Zamora, Nedum Onuoha replaced Armand Traore and Anton Ferdinand was brought on for Ryan Nelsen. Perhaps with Everton in defensive mode and Baines having lost his left-wing partner, that was the time to take a more expansive approach and allow Wright-Phillips a run at the attack-minded full-back?