David Moyes is happy to wait to discuss a new Everton contract
David Moyes insists he would be happy to wait until the end of the season to arrange a new contract with Everton.
Last Updated: 28/10/12 12:58pm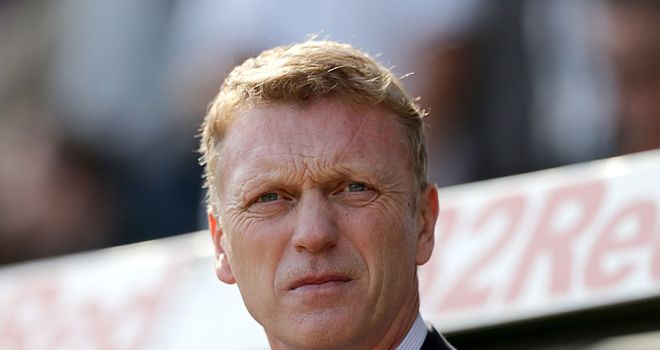 The Scot has enjoyed over a decade in charge at Goodison Park and his work under strict financial constraints has seen Moyes mooted as a contender to replace Sir Alex Ferguson as Manchester United manager.
Moyes' current deal expires at the end of the campaign and he says he wants to be fair to Everton supporters before agreeing an extension with chairman Bill Kenwright.
"The season might be over before anything is done," said Moyes. "I am quite comfortable to wait if we have to.
"I have a great relationship with the chairman so I don't feel any great need to do anything at this present time.
"Where is the next step? Can we make Europe? Can we go forward? How can we increase the revenue and finances?
"I am trying not to make it a big issue at the moment.
"Will it become a bigger issue after January? Maybe so, but I could go to the chairman and we could do something in five minutes, or we could decide to leave it until later.
"I want to be fair to Everton supporters and see if I can give them European football. If I can do that then we will see how things are."