Louis Saha hopes to score his first goal for Sunderland against Everton
Louis Saha would love his first Sunderland goal to come this weekend against his former club Everton.
Last Updated: 06/11/12 10:01am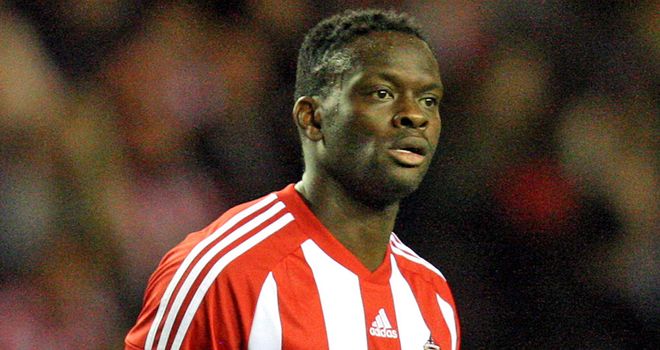 The French striker is yet to find the net in 10 appearances for the club - seven of those outings coming off the bench - since signing a one-year deal over the summer.
Sunderland have struggled badly for goals this season, only scoring six in nine games, and Saha wants to make his first contribution a meaningful one, hopefully against a club he represented for three-and-a-half years.
"You always work hard for that first goal and the pressure is off when you get it," Saha told the Sunderland Echo.
"But you want to make sure you get it when it's the right moment. You don't want to score when you're 3-0 down and you don't need it.
"You always want to do more and I think the team can do it and as a player I think I can do more as well.
"When you're drawing many games, you always expect more because we're here to win games. But we're training to improve. We've done okay, but the fans can ask more because they see things.
"But football is a difficult job and I really think we are close to winning games."