Everton boss David Moyes keen to keep key midfielder Marouane Fellaini
Everton boss David Moyes has warned any club interested in Marouane Fellaini would have to pay a huge amount of money.
Last Updated: 16/11/12 2:52pm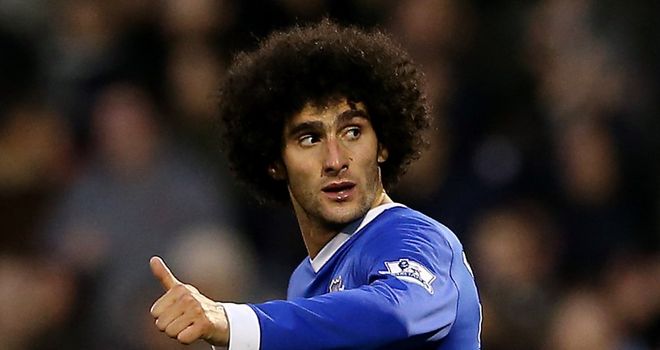 The Belgium midfielder has attracted rave reviews this season, with his performances and six-goal haul hoisting the Toffees up to fourth in the Premier League.
But Moyes said: "We're going to be very expensive because he's such a good player.
"We don't want to lose him - that's for definite. I don't think we will - certainly not in the short term."
Despite their early success in the season, Moyes revealed that a lack of resources means that he wasn't expecting any transfer activity during the January window.
"I don't think we'll strengthen in January," said Moyes.
"I don't think we'll be looking to do any business - not because we wouldn't want to but I just don't think we will have the resources to properly do it in January."
But when asked if fans should be concerned at the prospect of losing their highly-rated boss, Moyes insisted he still loved the job and still got excited about working with such a talented squad.
The Scot added: "I can understand. I've been here over 10 years, I've always worked hard and will continue to do so.
"I've got a great relationship with the chairman Bill Kenwright - I speak to him every day - and when the time's right we'll sit down and see where we're going to go."