David Moyes admits Everton should have won at the Madejski Stadium
David Moyes admitted he was more angry with his players than the referee following Everton's 2-1 defeat at Reading.
Last Updated: 18/11/12 8:02am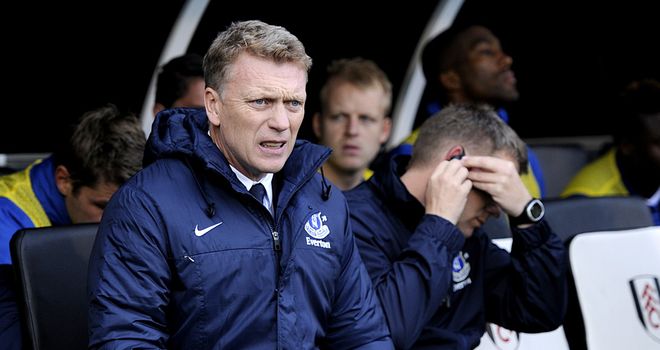 Although Adam Le Fondre's winning goal 11 minutes from time had come via a penalty, which Moyes accepted was the correct decision, he said the Toffees should have made more of their opportunities earlier in the game.
Reading's win was their first in the Premier League this season, with the Royals recovering from Steven Naismith's early strike to score twice in the second half.
Moyes said: "I'm not angry with the referee, he should have given a penalty in the first half but he doesn't.
"But I'm more angry with my team because we should have scored.
"We didn't punish them and left the door slightly ajar for them to come in and they did.
"I think certainly we should have had one penalty kick, I have got no problem with the Seamus Coleman one, it is a definite penalty for Reading.
"Quite simply we didn't pass the way we did in the first half and we gave them encouragement.
"The result should have been the other way but it wasn't and I have to give Brian (McDermott) and his team credit, they hung on and kept going and that is what you have to do in the Premier League."