Ross Barkley and Everton boss David Moyes believe he has improved after loan
Ross Barkley is in agreement with his Everton manager David Moyes that he has returned to Goodison Park a better player.
Last Updated: 21/11/12 5:50pm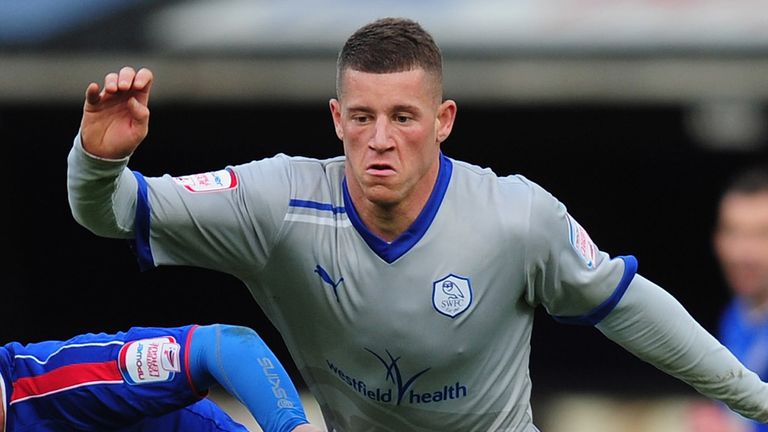 The 18-year-old midfielder is back at his parent club after his two-month loan spell with Sheffield Wednesday came to an end earlier this week.
In that time, Barkley made 12 starts and one substitute appearance for the Championship outfit, netting four goals.
Following his return, Moyes said he felt regular first-team football had benefited the youngster.
"I enjoyed it," the teenager told evertontv. "I was there for two months and it was valuable experience, which I needed because playing in the Under-21s, it's good, but you need to be playing competitive football for points.
"It helped. By going away I feel like I've turned into a better player. I've learned quite a lot in a short space of time.
"The players talk more because they're fighting for points and we were low in the league and trying to get up. Also with the Under-21s, it's not really as physical as it is in the Championship, and it's much better playing in front of crowds too."
Keen to keep tabs on Barkley's progress, Moyes sent a member of his backroom staff to report back on the youngster every time he appeared for the Owls.
The Scot also took time out to watch two of his performances in person.
And Barkley added: "It was nice to know he was watching. It shows he wants to know how I'm getting on, how I'm progressing and how I'm learning.
"Now I just want to make an impression. I believe I'm better prepared now, more consistent.
"The manager's just said to do what I'm doing in training, do what I'm doing in matches and be ready to take my chance."