Everton defender Phil Jagielka is confident they can qualify for the Champions League
Everton defender Phil Jagielka believes the race to finish in the top four is wide open this season.
Last Updated: 03/12/12 9:30am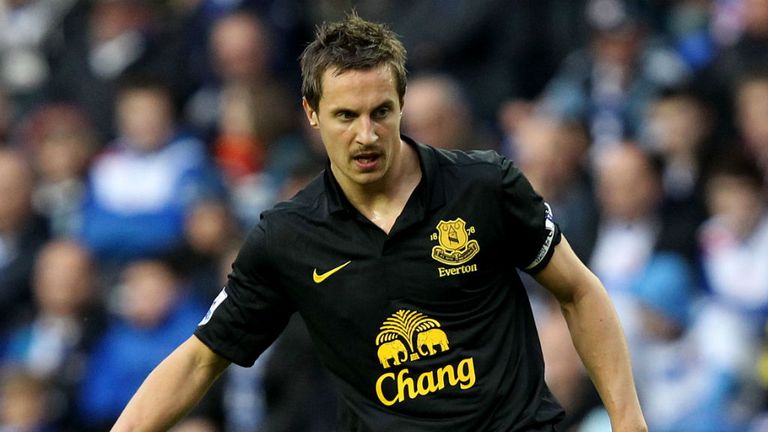 The Toffees are currently in sixth spot, three points off the top four after an impressive start to the campaign.
Everton have lost just twice all season and Jagielka believes they are well placed to try and finish in the UEFA Champions League places.
"It is going to be quite wide open," said Jagielka. "The last few seasons, the Premier League has gone a little bit crazy, with teams finishing almost anywhere.
"The title has been between two or three teams but the Champions League is there for anyone. Tottenham have done it, Newcastle had a crack at it.
"We have only got to look back at the last two seasons to see how we have started. We haven't given ourselves a chance.
"We aren't favourites to finish fourth by any stretch of the imagination but at least we are in the mix. It's no good if you are having to claw back a 20-point gap at Christmas."
Jagielka admits he the Everton squad are not bothered if people do not see them as genuine contenders for a top four finish.
"Whether we are underestimated or not, we have still not got a very big squad," added Jagielka. "We don't have that many options on the bench.
"Maybe that is why people are not talking us up. But is doesn't bother us. The squad isn't going to get much bigger, so it will be all down to how the manager manages us."