Sylvain Distin insists Everton's fans must be realistic about top-four dreams
Sylvain Distin has urged Everton's fans to be realistic about the club's chances of qualifying for the Champions League.
Last Updated: 04/12/12 7:43am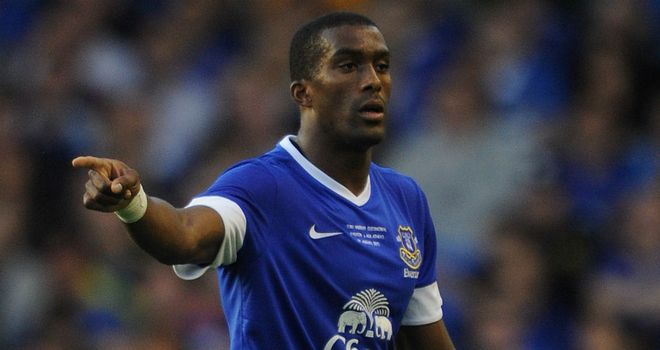 The Toffees' flying start to the season has faltered in recent weeks with David Moyes' men being forced to settle for three draws in their last four games.
Everton are still just three points outside the top four and Distin hopes the club's supporters will remain patient as they attempt to compete with the league's big spenders.
He told the Daily Express: "A lot of people will moan at us for not winning games but remember where we were at this time last season.
"It is disappointing to be out of the top four but look at how much the teams around us have spent. Look at how much we have spent and we lose a top player every season.
"People have to be realistic. We have to realise that at the moment we are doing really well."