Sylvain Distin wants consistent refereeing after Everton's 1-1 draw at Stoke
Sylvain Distin said Everton's 1-1 draw with Stoke was more akin to a wrestling bout than a football match.
Last Updated: 16/12/12 4:37pm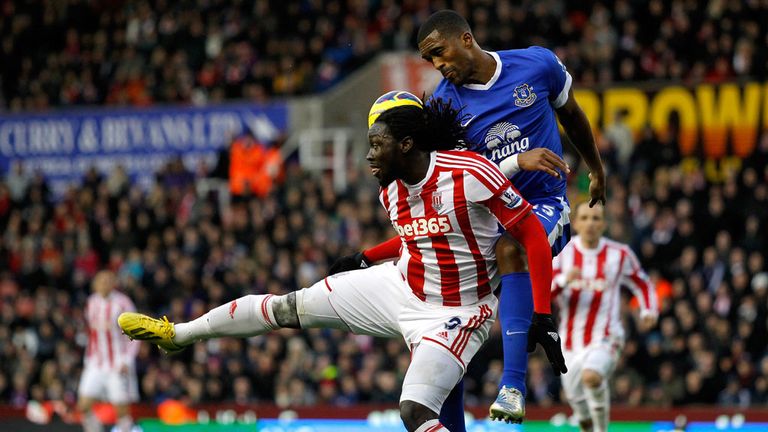 The defender accused the Stoke players of manhandling him and his team-mates at every set piece and believes there is a lack of consistency from referees regarding that sort of offence.
Manchester City were awarded a penalty when Marouane Fellaini was judged to have committed a similar offence in their recent 1-1 draw at the Etihad.
Yet Fellaini was subjected to similar treatment by Ryan Shawcross for much of Saturday's clash at the Britannia and lost patience with the Stoke defender, subsequently aiming a head-butt at him.
On the game, Distin said: "It's wrestling, it was tough. It was difficult to run through, they just catch you all the time and grab you.
"I think the ref could have a better look at it. But that is football and it's going to happen when you come to a place like Stoke.
"There is just no consistency. That is the problem as a player.
"Sometimes you get grabbed or blocked and it is not a penalty. Then you see what happened against City when the ref gave them a penalty, and you think 'there should be a penalty every week'.
"There is no consistency so it's a bit frustrating when it's not going your way."
Don't miss any live and exclusive football coverage this festive season. Click here to visit Sky Sports' Festive Calendar