David Moyes hopes Marouane Fellaini will stay if Everton get into the Champions League
David Moyes has spoken of his hopes of keeping Marouane Fellaini by securing UEFA Champions League football.
Last Updated: 30/12/12 9:20pm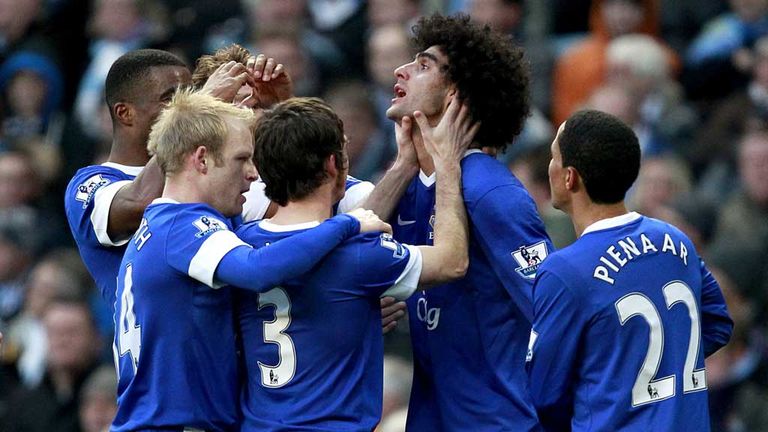 The Belgium international is on the radar of a number of top clubs after eye-catching performances this term.
Sixth-placed Everton can leapfrog fourth-placed Chelsea into the Champions League berths with a win over the Blues at Goodison Park on Sunday.
And if the Toffees could remain in the top four until the end of the season, Moyes admits this would have an 'absolutely massive impact' in terms of keeping players at the club as well as bringing others in.
The Everton boss told the Sunday Mirror: "I would really hope Fellaini will stay if we were in the Champions League.
"Of course, he might still go for the money on offer somewhere else, but at least he wouldn't be going for the Champions League.
"If you want to keep your best players you need top European football because they want to be involved in that.
"I agree with Arsene Wenger that finishing in the top four is the equivalent of winning a trophy - even if you don't get to parade silverware.
"I don't know whether every financial problem would be solved just by qualifying.
"But, for me, it would have an absolutely massive impact in terms of keeping the players I have and bringing in new faces."