Chairman Bill Kenwright reiterates desire to find new investment for Everton
Bill Kenwright has reiterated his desire to find new investment for Everton as the club announced their latest figures.
Last Updated: 03/01/13 3:17pm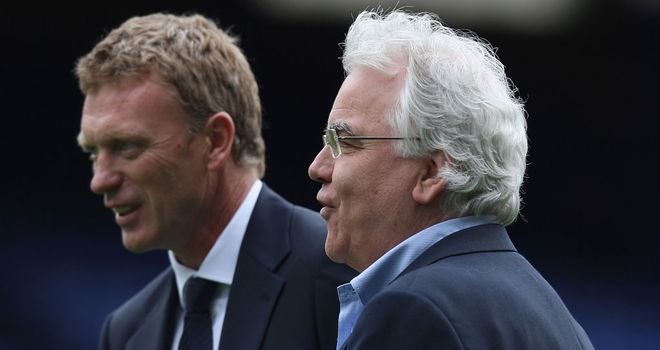 Everton have announced a net loss of £9.1m during the 2011/12 season - nearly £5m less than the previous year - with wages also increasing to a record £63.4m, 75% of the annual turnover.
Turnover was down by £1.5m on the previous season to just over £80m, mostly due to fewer matches being picked for live TV coverage and a fall in season ticket numbers.
Chairman Kenwright said: "My desire to find a person, or institution, with the finance to move us forward has not diminished. Despite the challenges presented by a global economic downturn, we remain positive and determined.
"My commitment to serve this football club to the very best of my ability remains a constant in my life and I am aware of the trust you put in me to do that."
Chief executive Robert Elstone added: "The club has demonstrated its commitment to first team success with increased expenditure on player wages.
"I'm also delighted to report that on the back of excellent season ticket sales that the club's turnover projections for 2012/13 are healthy.
"We continue to demonstrate on-field ambition, whilst at all times maintaining a close eye on our entire cost base."