David Moyes manages Everton for 500th time in FA Cup tie at Bolton
David Moyes has revealed he was unaware that the FA Cup clash at Bolton would be his 500th game as Everton manager.
Last Updated: 26/01/13 2:06pm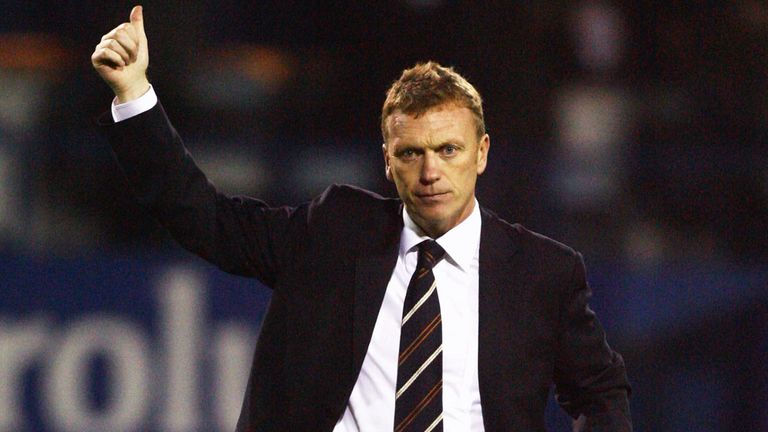 Moyes admitted the landmark was "not a bad number" in the modern era, and he insisted the FA Cup is his best chance of lifting his first major trophy in almost 11 years at Goodison Park.
"I didn't know until Friday morning that it was 500 games," he said. "It's amazing that some people have got 1,000 games at one club, that is some achievement.
"Obviously 500's not a bad number when you see the way people get rid of their managers so quickly nowadays.
"Hopefully the real highlights are still to come, they're the ones I'm looking forward to. But I've enjoyed a lot of good times at Everton.
"My first game (against Fulham) was a great day, scoring in the opening minute. Since then we qualified for the Champions League, and in that year we had to beat Manchester United in the run-in and Newcastle, so I think that would stand out.
"And maybe the semi-final of the FA Cup, when we got to the final. Albeit we didn't win the final. There maybe haven't been enough trophies but certainly some good highlights."
Moyes fielded a strong line-up for the third-round victory over Cheltenham, but he could be tempted to rest key players at the Reebok Stadium ahead of Tuesday's Premier League fixture against West Brom.
"It'll definitely come into the thinking," added Moyes. "We continually talk about the Champions League, how we'd like to hang in there and see if we can get in amongst that. But you've always got to take one game at a time and that's what we'll try to do.
"Bolton were in the Premier League for more than 10 years so they'll be disappointed to have slipped out of it.
"But they've still got a lot of Premier League players in their side so they'll be doing everything they can to try to get through."