Financial fair play draws closer as Premier League chairmen vote in favour
Premier League clubs have voted overwhelmingly in favour of introducing financial restrictions, according to David Gold.
Last Updated: 11/04/13 7:11am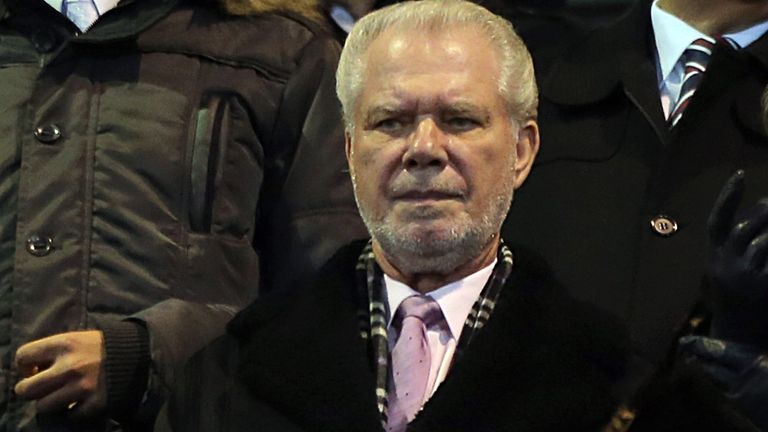 Representatives of the clubs initially met in December to discuss proposals which would impose short-term limits on wage rises and force clubs to work towards breaking even.
The 20 members agreed to reconvene this week, when 14 votes were required to approve the proposals.
Full details of the agreement are expected to be disclosed later on Thursday, but Gold emerged from the vote to tell Sky Sports News: "The clubs supported change.
"We've all voted and it was overwhelmingly supported. Some clubs are a little concerned, but the vast majority voted in favour.
"That will now go to the board for putting into rules, and we'll vote on that in April.
"It's not a salary cap, it's a restraint on over-spending. If clubs increase their revenues then they can increase their spending. We have got restraint, that's the important thing."
The possibility of regulation has arisen against the backdrop of UEFA's Financial Fair Play initiative.
Under UEFA's new rules clubs are being forced to minimise losses or risk the possibility of exclusion from European competition from 2014/15.
To find out more about live football on Sky Sports, Click here