Manchester City defender Joleon Lescott ready for Everton showdown
Manchester City defender Joleon Lescott believes Everton will be fired up as he returns to his former club this weekend.
Last Updated: 16/03/13 11:55am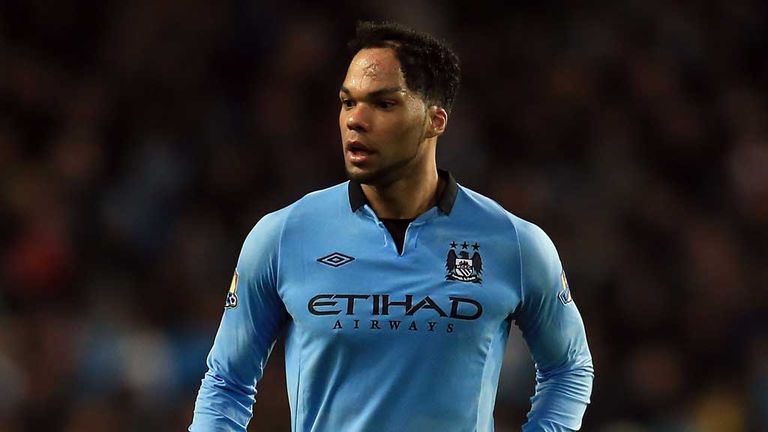 As City look to close the gap on Premier League leaders Manchester United, Lescott is hesitant to believe his controversial move is the reason City find Everton such tough opponents.
The England centre-back said: "It might be the case, but when I was at Everton we beat City on a number of occasions, so I don't think it's down to my transfer.
"I wouldn't say they raise their game, because they are always tough opponents against any team. Goodison is a tough away ground."
Lescott left Goodison Park for the Etihad Stadium in a bitter and delayed £22million transfer at the start of the 2009-10 season.
At the time Everton manager David Moyes accused City of "disgusting" behaviour and blamed the affair, in part, for his side's unfortunate start to their campaign.
However, Everton did not let the move affect the fixtures between the two sides, winning five of their next six Premier League meetings and playing out a 1-1 draw earlier this season.
City produced one of their best performances of the season last weekend, as they powered into the FA Cup semi-finals with a 5-0 thrashing of Championship side Barnsley.
Everton, on the other hand, having had high hopes of a return to Wembley, crashed out in a dismal 3-0 defeat to Wigan.
Everton fans were strong in their criticism and Lescott expects the club to be determined to bounce back to prevent their once promising season from fizzling out.
The 30-year-old added: "That whole club will be disappointed with their result against Wigan, but you can be sure they will be hard at it in training, determined to get a result against us.
"The fact they have gone out has no bearing on what happens on Saturday. We know it's a very tough game, and it has been that way since I joined the club."