Everton boss David Moyes still targeting fourth after Tottenham draw
David Moyes insisted that Everton would carry on fighting for a top-four finish after their 2-2 draw with Tottenham.
Last Updated: 07/04/13 10:03pm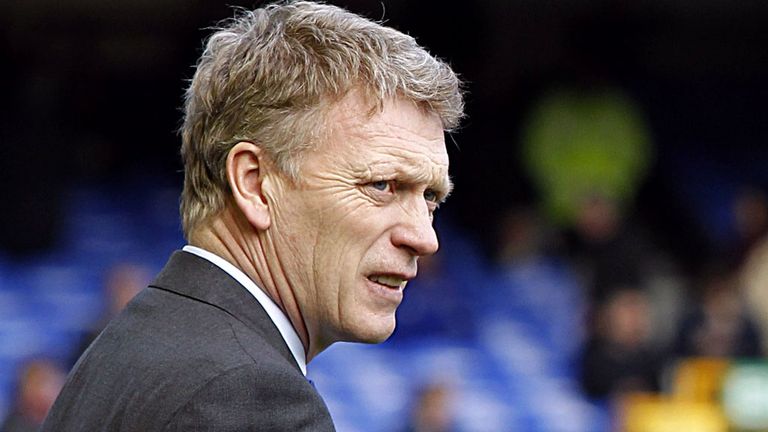 It looked like Everton would cut the gap on Spurs to three points, with a game in hand, after Phil Jagielka cancelled out Emmanuel Adebayor's opener at White Hart Lane and Kevin Mirallas made it 2-1.
A late Gylfi Sigurdsson equaliser left Everton six points adrift of a UEFA Champions League spot with seven games still to play, and Moyes admits it will be difficult to catch up.
He said: "I don't know if a point does a great deal for us. If we'd won we'd have been right in it.
"I don't think we're too far away but I just hope the games don't run out. Tottenham are one of the top teams who have been fighting for fourth all season and we have taken four points off them this season so it is not a bad return."
Moyes was happy with the way his team responded after going behind so early, adding: "When you concede after 20 or 30 seconds it's all credit to the players for coming back.
"Tottenham had their tails up but thankfully we kept going and kept at it and played our way out of trouble and got ourselves a few chances.
"Tottenham had a lot of possession and we had to try and work to try and stop that. We didn't do it as well as we'd have liked but I always thought we looked a threat and we could score and we did a couple of times."
Moyes was pleased to see Mirallas score a stunning goal for the second time in as many weeks, but feels he still needs to be more consistent.
"It was a terrific individual goal again," he said. "I thought he got better. I was disappointed with him in the first half as I thought we needed more from him going forward and also at times when we didn't have the ball I needed him to help us a bit more.
"But that's why you have those players. Those players are the ones who can waltz past a couple of people and get you a goal."